Roll over image to zoom in






Description
• Professional-grade gaming experience on your smartphone
• Powerful cooling fan for uninterrupted gaming sessions
• Customizable design for personalized gaming style

Introducing the GameSir X3 Type C Gamepad Mobile Phone Controller with Cooling Fan for Cloud Gaming - the ultimate solution for mobile gamers seeking a professional-grade gaming experience on their smartphones. Elevate your gameplay to new heights without compromising on comfort or performance.

Say goodbye to overheating issues and hello to uninterrupted gaming sessions with the GameSir X3 Type-C gamepad. Equipped with a powerful cooling fan, this innovative 2-in-1 game controller and phone cooler effectively dissipates heat from your mobile phone, ensuring optimal performance even during intense gaming sessions. No more worries about thermal throttling or lag that can ruin your gaming experience.

Designed with pro-level gaming in mind, the GameSir X3 Type-C features Kailh switches for the bumpers, triggers, ABXY buttons, and D-pads, providing clear tactile feedback. The Alps analog joysticks offer precise and smooth 360° control, giving you the edge you need to dominate the game. Plus, the controller offers a range of replaceable parts, allowing you to personalize it to suit your gaming style.

Embrace the next-gen mobile gaming ecosystem and take your gaming to new heights with the GameSir X3 Type-C. Whether you're into cloud gaming or playing GPU-demanding games like Fortnite, this gamepad and phone cooler combo has got you covered. Don't settle for less when you can have it all. It's time to make your mark and stand out from the crowd. Gaming is Winning.™
Introducing the GameSir X3 Type C Gamepad Mobile Phone Controller with Cooling Fan for Cloud Gaming - the ultimate solution for mobile gamers seeking a professional-grade gaming experience on their smartphones. With the rise of mobile and cloud gaming, it's time to elevate your gameplay to new heights without compromising on comfort or performance.

Gone are the days of decision phobia and compromise. The GameSir X3 Type-C gamepad is here to revolutionize your mobile gaming experience. This innovative 2-in-1 game controller and phone cooler is designed to provide you with the best of both worlds. Say goodbye to overheating issues and hello to uninterrupted gaming sessions.

Equipped with a powerful 4000mm⊃2; cooling area and a 7-blade fan, the GameSir X3 Type-C effectively dissipates heat from your mobile phone, ensuring optimal performance even during intense gaming sessions. No more worries about thermal throttling or lag that can ruin your gaming experience. Stay cool, stay in control.

Designed with pro-level gaming in mind, the GameSir X3 Type-C features Kailh switches for the bumpers, triggers, ABXY buttons, and D-pads. These switches provide clear tactile feedback, making you forget that you're playing on a smartphone. The Alps analog joysticks offer precise and smooth 360° control, giving you the edge you need to dominate the game.

But the customization doesn't stop there. The GameSir X3 Type-C offers a range of replaceable parts, including D-pads, thumbsticks, and thumbstick caps, allowing you to personalize your controller to suit your gaming style. It's time to make your mark and stand out from the crowd.

Gaming is Winning.™ And with the GameSir X3 Type-C, you don't have to compromise anymore. Embrace the next-gen mobile gaming ecosystem and take your gaming to new heights. Whether you're into cloud gaming or playing GPU-demanding games like Fortnite, this gamepad and phone cooler combo has got you covered.

Don't settle for less when you can have it all. Elevate your mobile gaming experience with the GameSir X3 Type C Gamepad Mobile Phone Controller with Cooling Fan for Cloud Gaming. It's time to level up.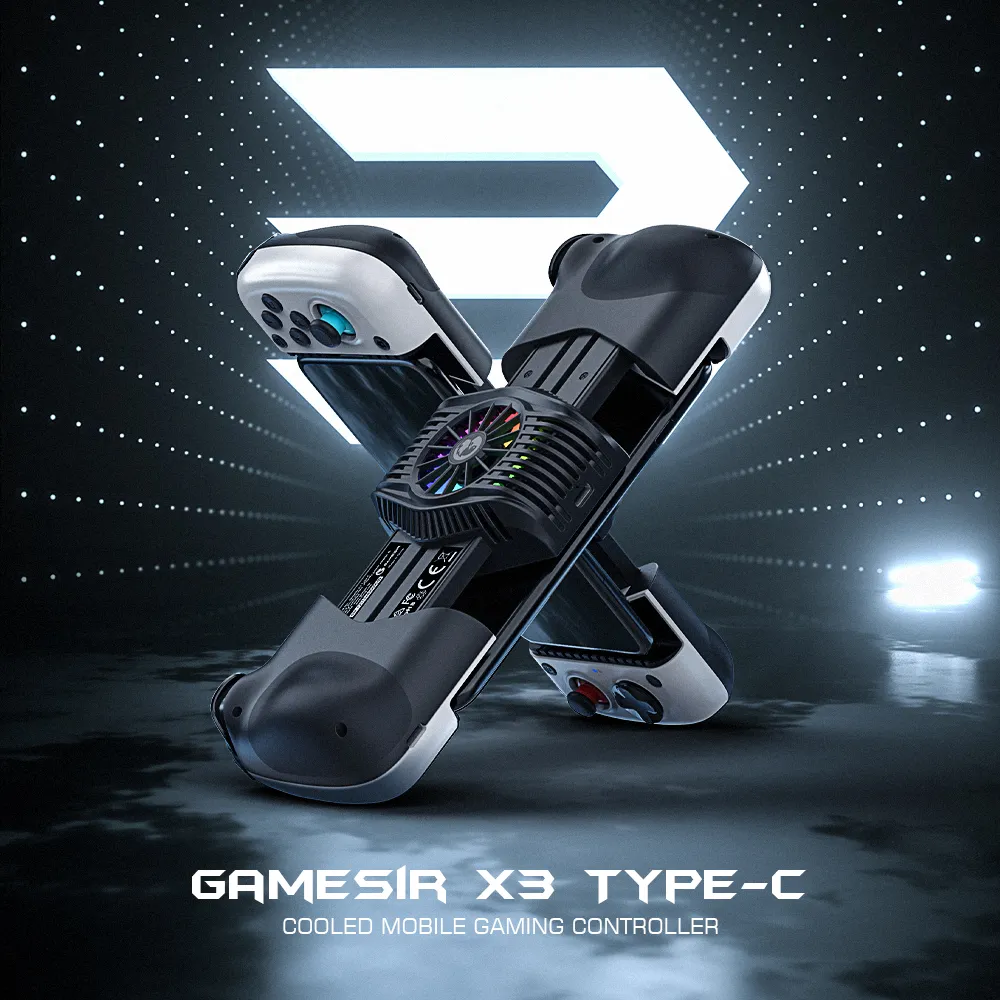 With the advent of mobile gaming and cloud gaming, many gamers are looking for more convenient mobile accessories for a professional-grade mobile gaming experience, whether it's a physical controller or a phone cooler. However, gamers always have to compromise after suffering from decision phobia due to the smaller ergonomic space with a smartphone. Fortunately, GameSir has found a win-win solution - hybrid. This is where the X3 Type-C gamepad was born.

As a 2-in-1 game controller and phone cooler, GameSir X3 Type-C gamepad provides a game console like experience while solving the problem of phone overheating. With a 4000mm⊃2; cooling area and a 7-blade fan that provides excellent airflow, it can effectively cool your mobile phone. Designed for pro-level gaming, bumpers, triggers, ABXY buttons and D-pads feature Kailh switches, ensuring clear tactile feedback that you might forget it's playing on your cellphone, while Alps analog joysticks enable smooth and precise 360° control. What's more, there are more ways to customize it to your controller with a variety of replaceable parts like D-pads, thumbsticks, and thumbstick caps. Gaming is Winning.™ If you don't want to compromise, try GameSir X3 Type-C and let it take you into the next-gen mobile gaming ecosystem.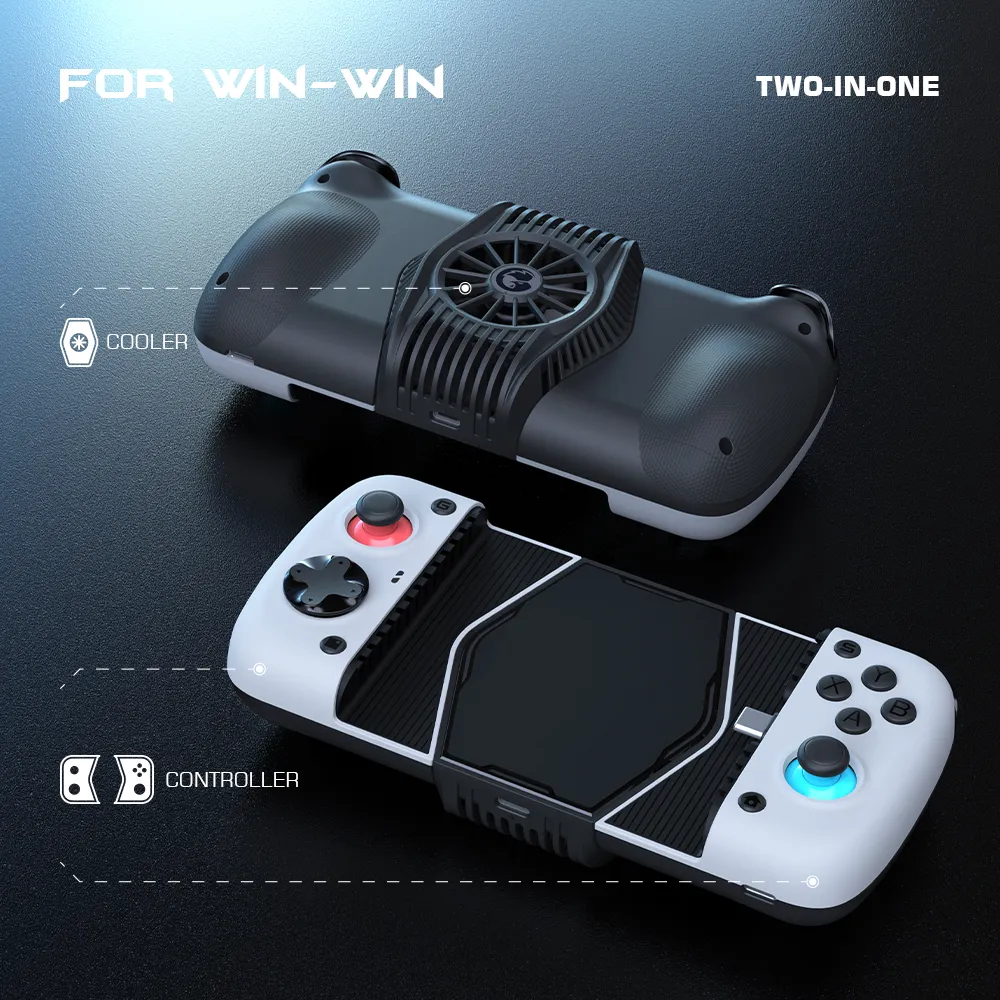 Gamepad and phone cooler in one
Choosing a game controller or cooler for mobile gaming? This has been a perennial problem due to the less ergonomic space available for phones. Because of the choice between the two, mobile gamers are often hesitant to choose gaming peripherals. However, as a gamepad and cooler, GameSir X3 Type-C game controller simultaneously provides a console-style gaming experience and prevents your phone from thermal throttling and lag when playing GPU-demanding games like Fortnite. It's no longer a painful predicament, just one device, getting both a controller and a cooler.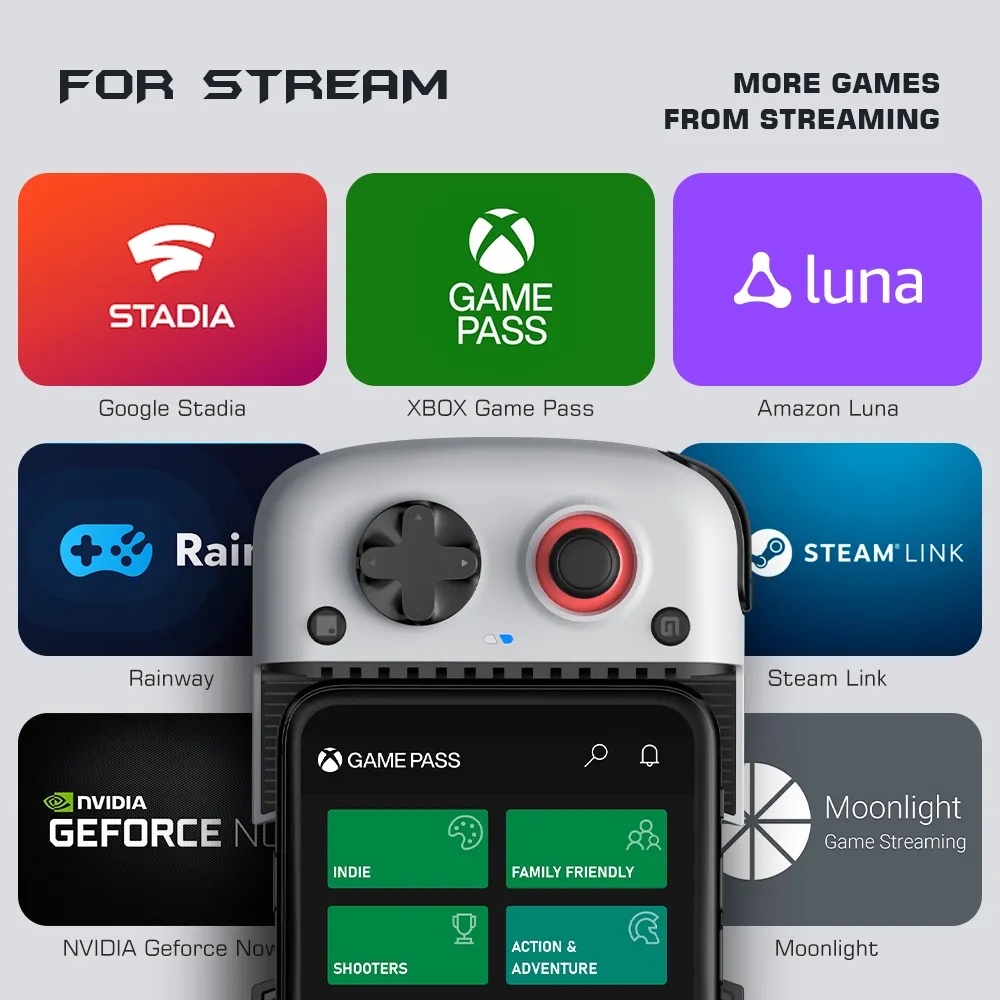 Compatible with Cloud Gaming
The emergence of cloud gaming services heralds a revolution in gaming in the future, where players can enjoy console games without owning a game console. Of course, GameSir X3 Type-C mobile game controller has also kept up, it supports almost all popular cloud gaming platforms, such as Microsoft xCloud, Xbox Game Pass Ultimate, Google STADIA, NVIDIA GeForce Now, Amazon Luna, Steam Link, Rainway, Moonlight Game Streaming, Parsec, LiquidSky, Hatch: Play, Shadow.tech, Vortex, NetEase Cloud Gaming and Tencent Start, etc.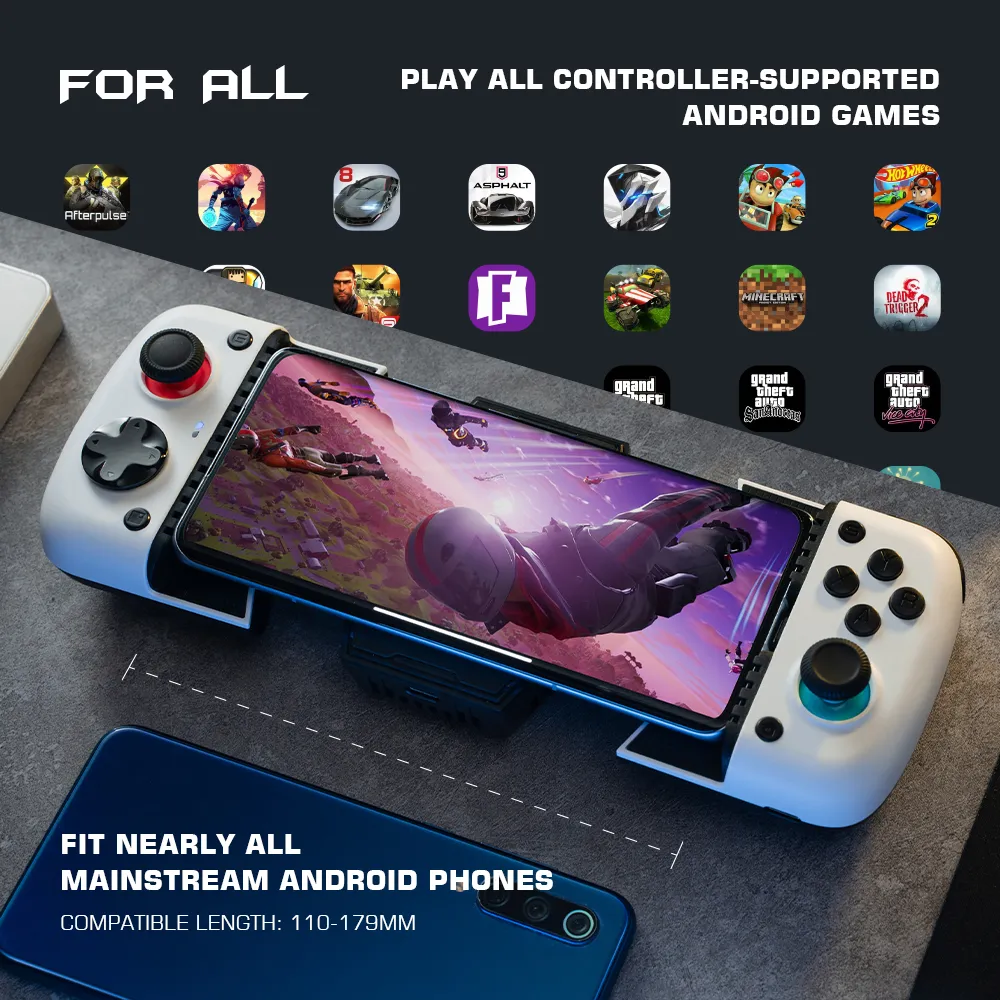 Fits most Android smartphones
Following the stretched design of the popular X2 series, GameSir X3 Type-C mobile gaming controller is also flexible and fits most Android phones with a length of 110-179mm. It is compatible with all Google Play games that support controller, giving gamers the same gaming experience as a standard game controller. Plug your phone into GameSir X3 Type-C and directly play all controller-supported games from Fortnite to Minecraft without having to put up with clunky touchscreen controls.
LIST OF POPULAR GAMES THAT SUPPORT GAMEPADS
Afterpulse - Elite Army
Asphalt 8
Asphalt 9: Legends
Assassin's Creed Identity
Beach Buggy Racing
Beach Buggy Racing 2
Blackmoor 2
BombSquad
Brawlhalla
Brothers in Arms® 3
Crash Drive 2
Dan the Man: Action Platformer
Dead Effect 2
Dead Trigger 2
Dungeon Hunter 5 – Action RPG
Fortnite
Gangstar Vegas
Grand Theft Auto III
Grand Theft Auto: San Andreas
Grand Theft Auto: Vice City
GT Racing 2: The Real Car Experience
GTA: Chinatown Wars
GTA: Liberty City Stories
Gunslugs
Gunslugs 2
Gunslugs 3
Hungry Shark Evolution
Implosion - Never Lose Hope
Into the Dead
Into the Dead 2
MARVEL Future Fight
Minecraft
Modern Combat 4: Zero Hour
Modern Combat 5: Blackout
NBA 2K20
NBA JAM by EA SPORTS
Oceanhorn
Order & Chaos 2-Fantasy MMORPG
Order & Chaos Online
Rayman adventures
Six Guns
Sonic The Hedgehog 2 Classic
Sonic The Hedgehog 4™ Ep. II
Soul Knight
Tacticool
Tower Madness 2: 3D Defense
War Robots Multiplayer Battles
War Robots Multiplayer Battles
World of Tanks Blitz MMO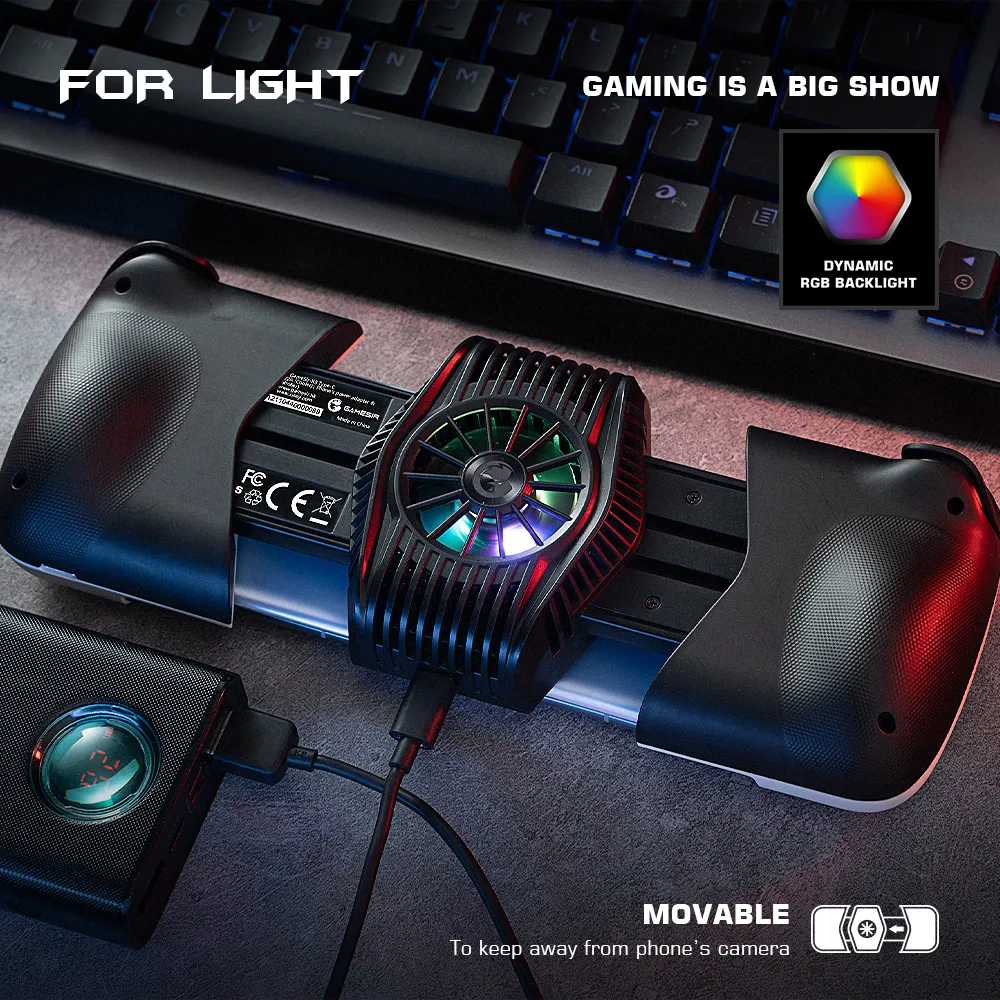 Dynamic RGB backlight
Gaming is a big show. Once the cooler is plugged into power bank via a USB cable, the cooling fan on the back work in sync with the dynamic RGB backlighting, just like an RGB gaming monitor. What's especially surprising is that the cooling fan can be moved to avoid the phone's rear camera. Therefore, GameSir X3 mobile controller is not only ingeniously designed, but also dazzling and beautiful.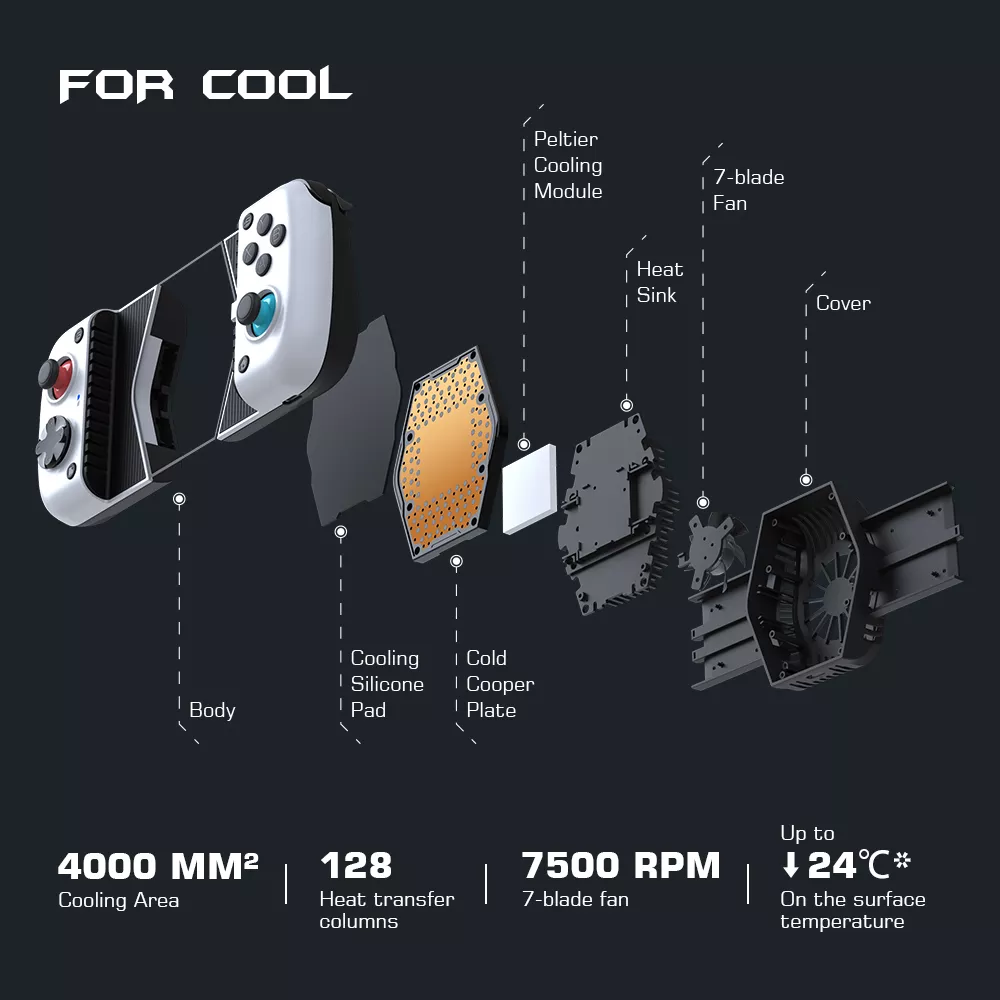 Phone surface can be cooled by up to 24°C
Based on the Peltier cooling effect, GameSir X3 mobile gamepad comes with a 4000mm⊃2; cooling area on the front, providing a large area of ultra-fast heat dissipation. 128 heat transfer columns help quickly absorb heat from the Peltier modules, while a 7-blade fan spins at 7500RPM for excellent airflow. With this powerful engineering system, GameSir X3 can even lower the phone's skin temperature by 24°C. The fan also has a noise reduction design, and the noise is only 32dB when working.

Please note: GameSir Lab conducts product testing at 25°C room temperature, comparing skin surface temperatures on phones with and without the X3. The cooling effect of the X3 will vary depending on the usage environment. The test results are for reference only, not the absolute value of heat dissipation.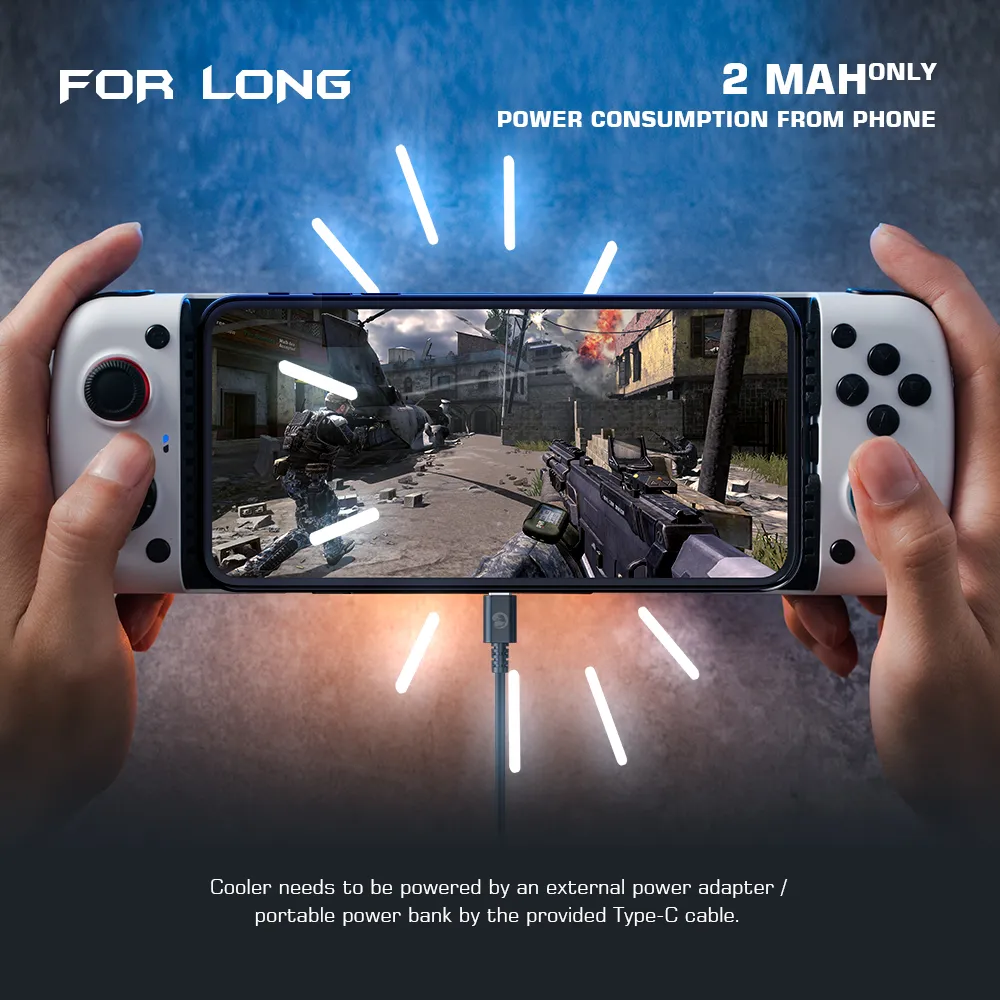 2 mAh ultra-low power consumption
With no built-in battery design and weighing only 270 g (0.6 lbs), it's more eco-friendly and travel-friendly for on-the-go gaming. Despite no battery and powered by your phone, X3 Type-C has ultra-low power consumption at 2mAh only for long-time gaming. Calculated by a mobile phone battery of 3000 mAh, X3 Type-C consumes only six ten-thousandths of its power per hour. Meanwhile, the cooler is powered by an external power source, without consuming your phone's battery.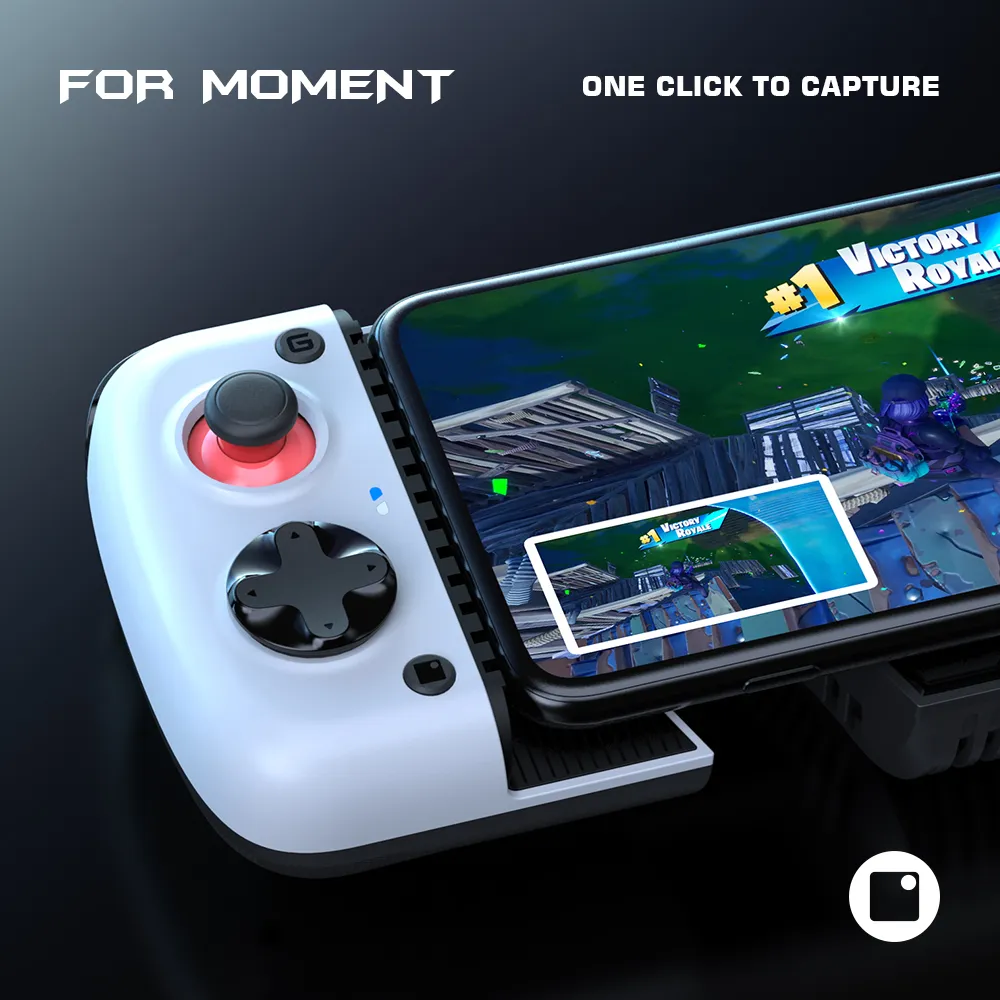 One click to capture
Memories always get us grow up, be they delightful or disappointing. X3 Type-C's one-click capture allows you to capture any awesome or muffed moment for later retrospective.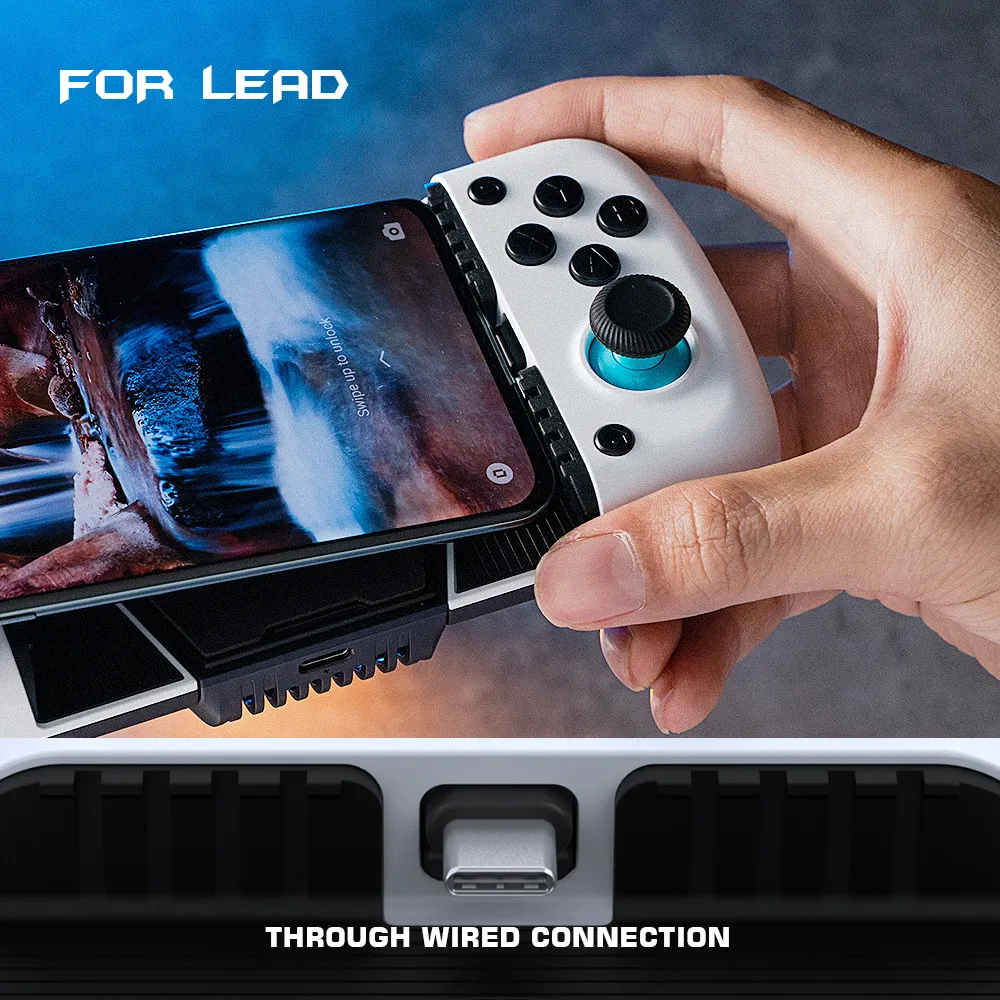 Zero input delay
X3 Type-C directly connects to your Android phone through the Type-C port, allowing extra fast response of your on-screen character once buttons are pressed. Because of no wireless signal delay, it helps you keep any possible edge over the competition.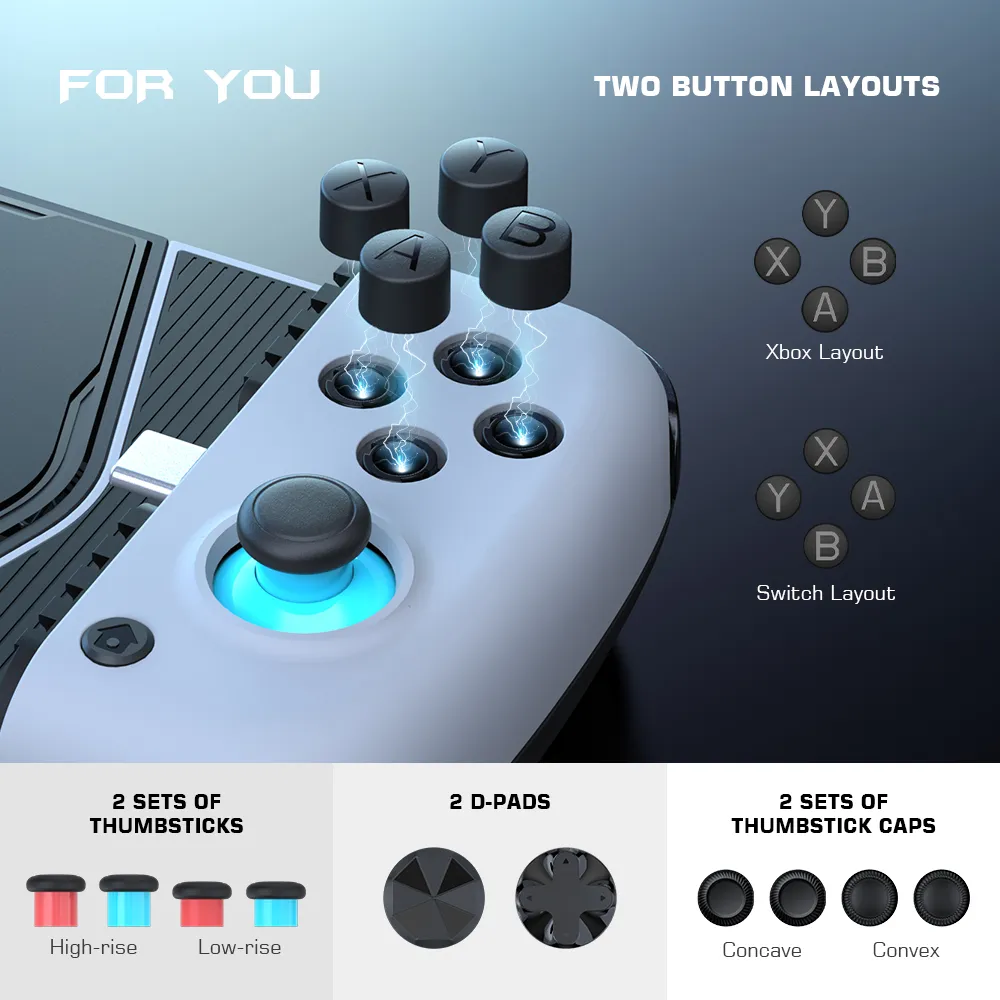 Unlimited customization
Customize and command in your way. X3 Type-C features unlimited customization with many interchangeable parts from ABXY buttons to D-pad and thumbstick to thumbstick cap. Therefore, different gamers can tailor it to their own playstyle in different games and play at their best. Use X3 Type-C and build your own controller now.

A. 2 ABXY layouts: Console battle never ends. Some gamers stick to the traditional, classic home-based gaming consoles as Xbox and PlayStation while others' 1st console directly go for the more innovative Switch console, for both on-the-go and home gaming. In this case, for satisfying different gamers' control habits, we specifically used magnetic and detachable design on ABXY buttons so that gamers can swap the layout between the standard Xbox ABXY layout and Switch ABXY layout, with just a simple pull.

B. 2 sets of thumbsticks: There are 2 sets of thumbsticks, one set for low-rise and the other for high-rise. Choose your preferred and get the ultimate in-game advantage with your thumbs.

C. 2 D-pads: X3 Type-C's directional pad is available in 2 shapes, Standard and Faceted. Easy to swap any time and customize to your playstyle.

*When replacing D-pad & thumbsticks, you need to press them for fixation after aligning the slot.

D. 2 sets of thumbstick caps: Featuring concave & convex thumbstick caps, X3 Type-C gets you covered after a simple cover on the thumbsticks.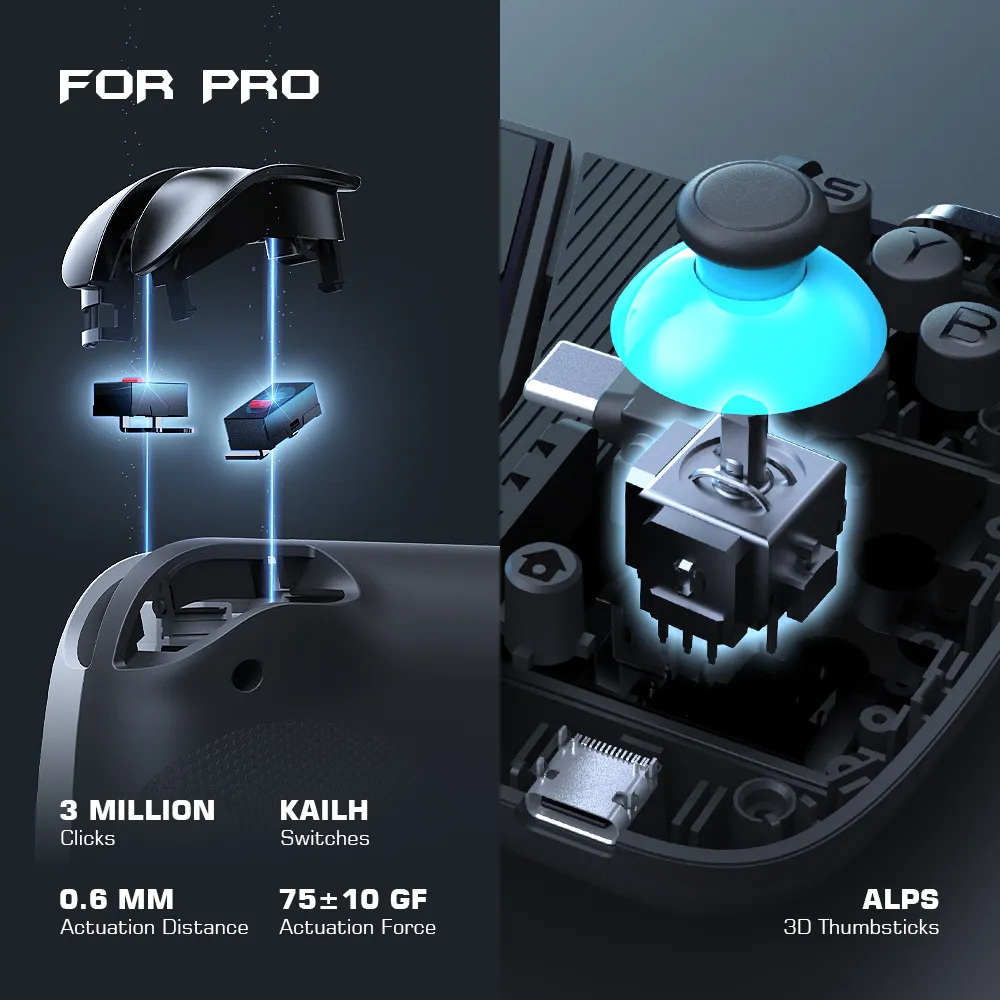 For pro gaming
A. Kailh switches, up to 3 million clicks: ABXY buttons, bumpers, triggers & D-pad all come with Kailh switches. With a reduced actuation distance of 0.6 mm only, around 40% less than the normal membrane controller, the buttons can be clicked, then triggered instantly so that you can achieve fast response and agile movement as a pro. Besides, the crisp tactile feedback enables you to forget that it's playing on the phone, just like mouse clicking.

B. Alps 3D joystick: Equipped with Alps 3D joysticks, X3 Type-C gives you smooth, precise 360°control. Besides, clickable L3/R3 buttons give additional input options for play, so you can enjoy an enhanced gaming experience.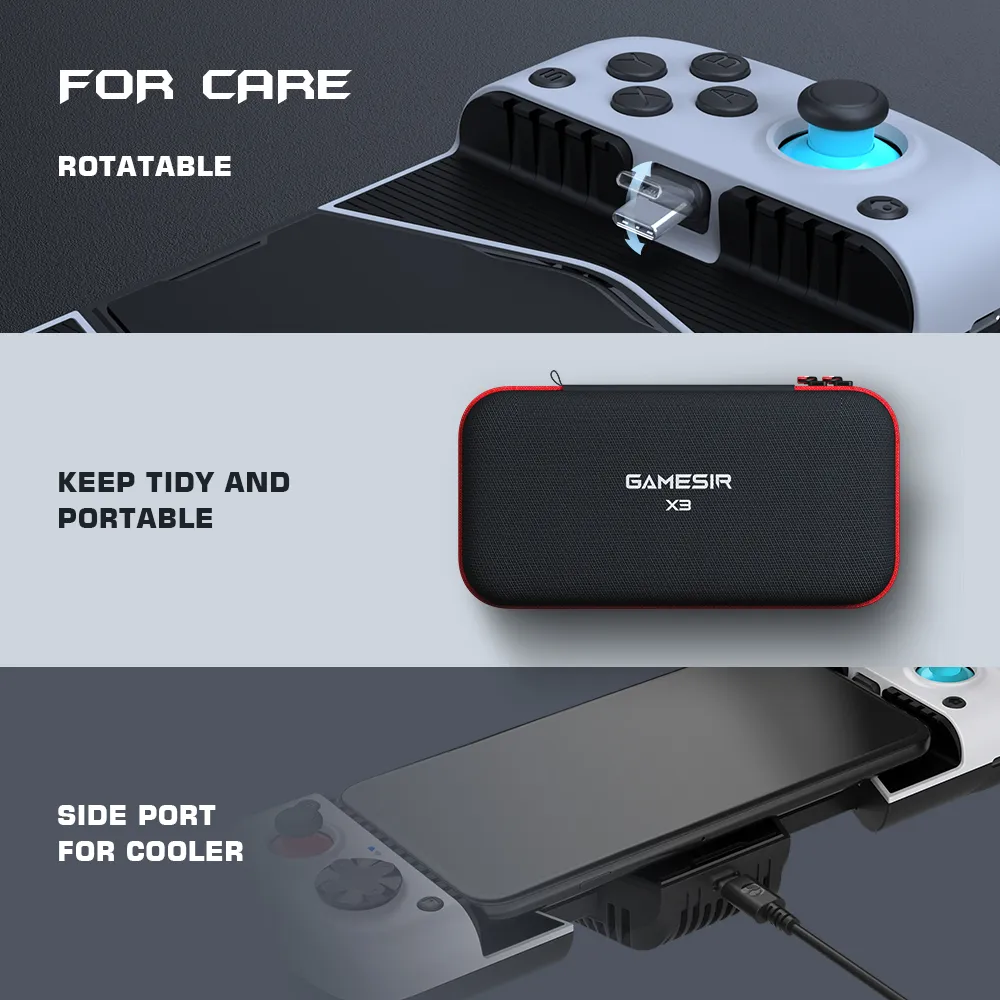 Care for comfort
Gaming setup also needs comfort to conquer, as office setup. X3 Type-C certainly also cares for comfort.

A. Up to 51° rotatable Type-C port: Care for your phone. Make plug-in not stiff but more flexible for your phone. Just tilt and slot, easy and worry-free.

B. With Carry case: Care for storage & protection. Come with a compact yet elegant carry case so that you can organize all its accessories in one case, no matter as a home decoration while home gaming or a protective storage case while on-the-go gaming.

C. Side-mounted port for cooler: Care for your hands. The cooler's Type-C port is side-mounted so the power cable of cooler won't get in your way of gaming.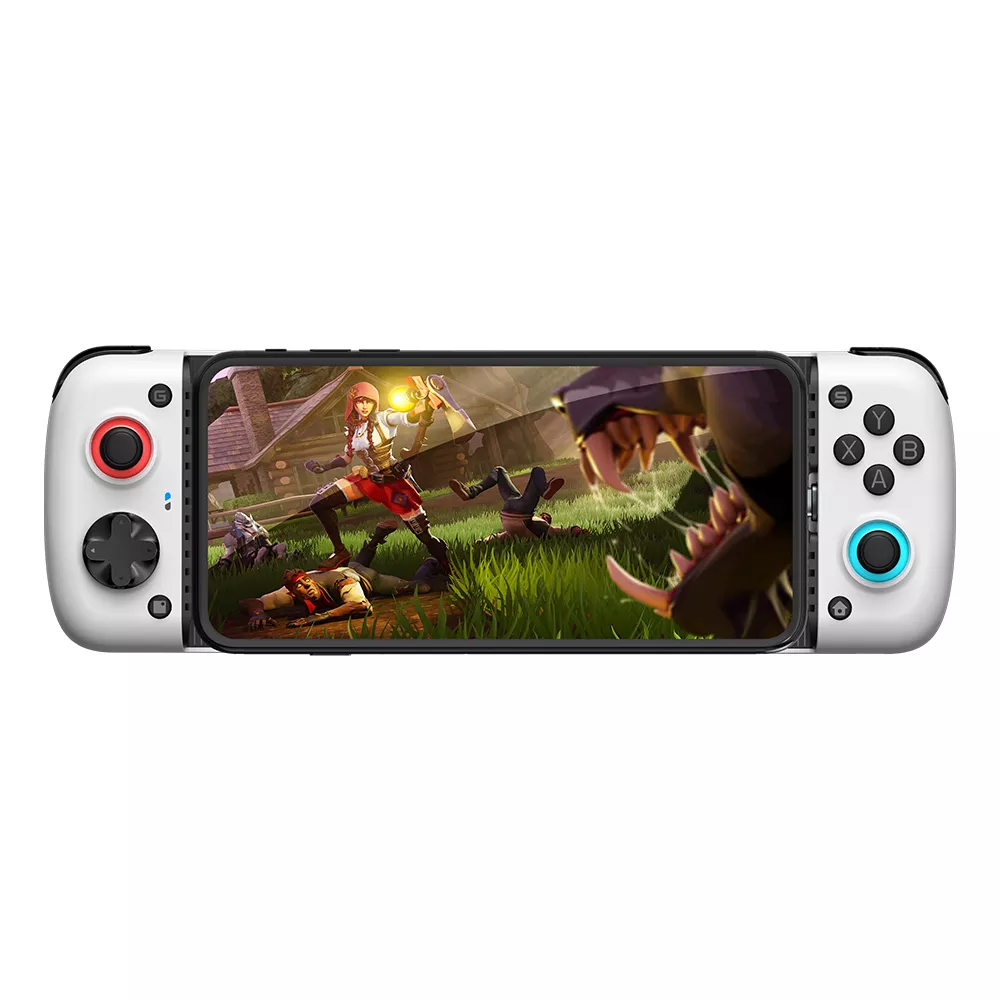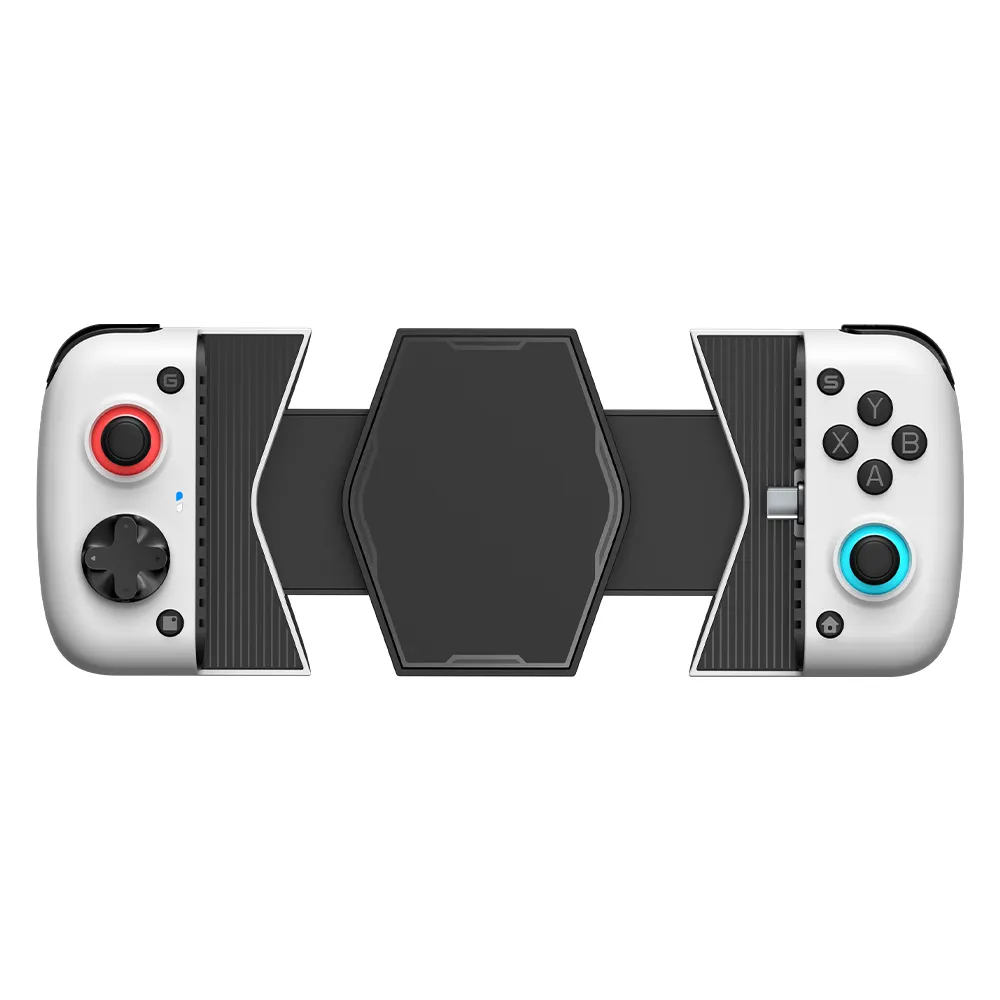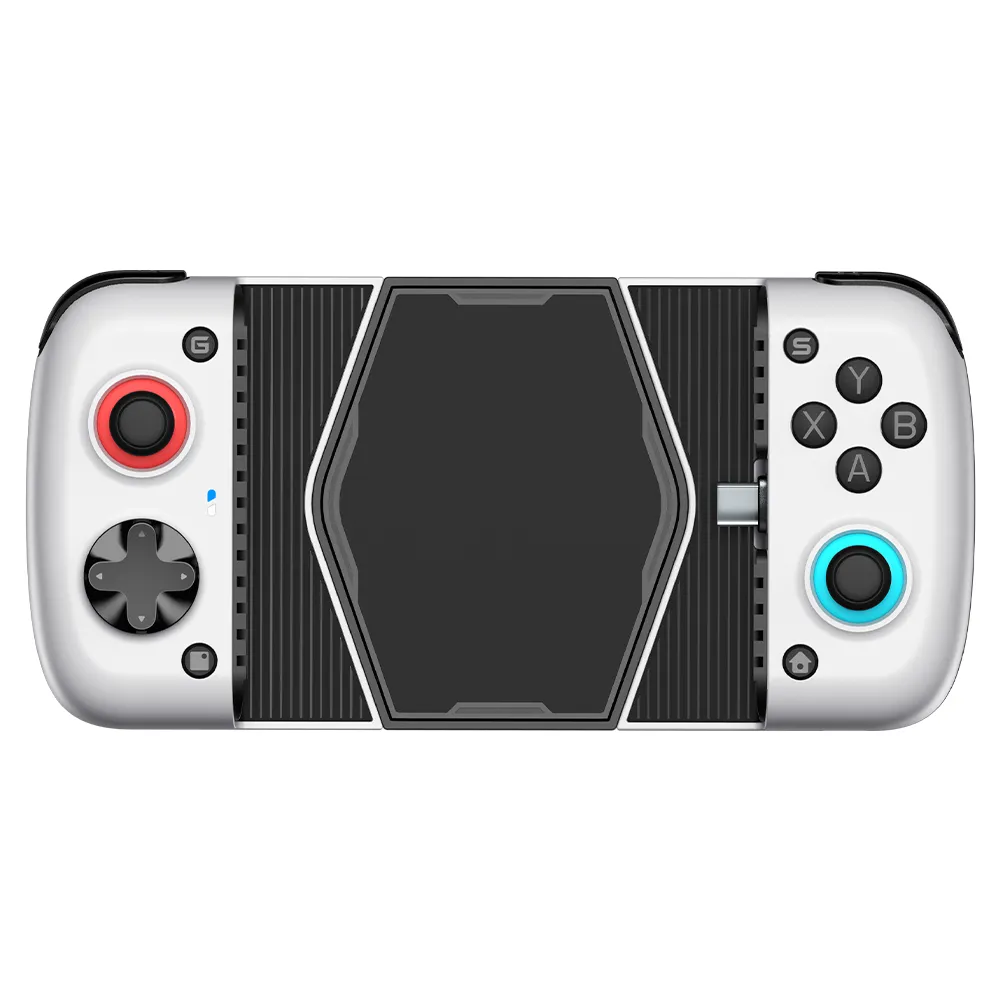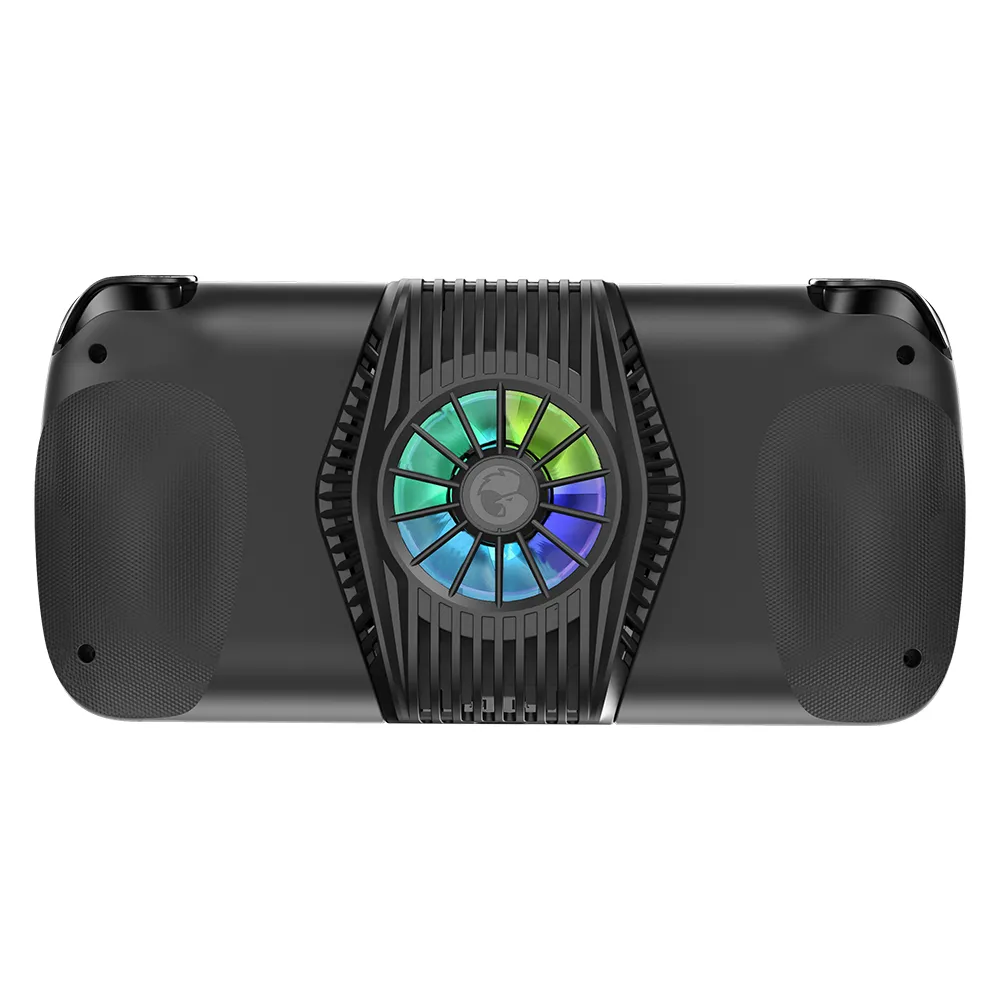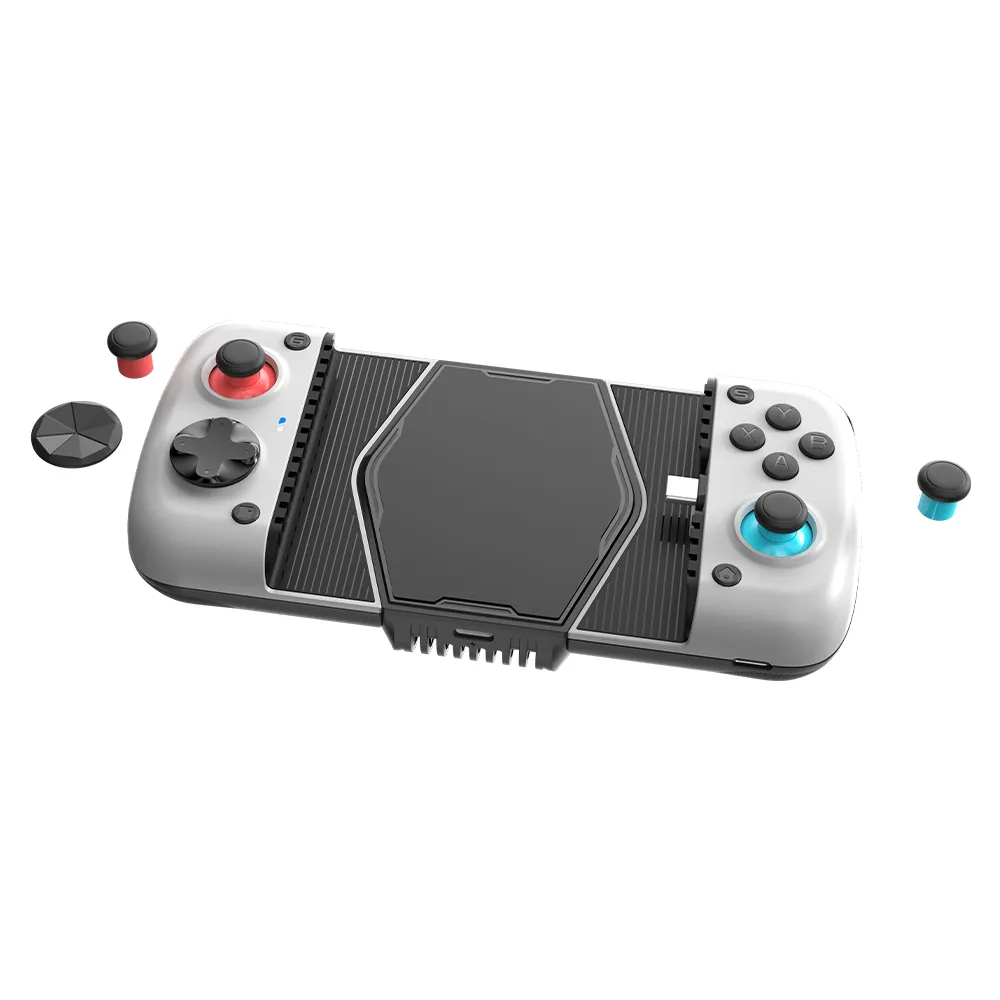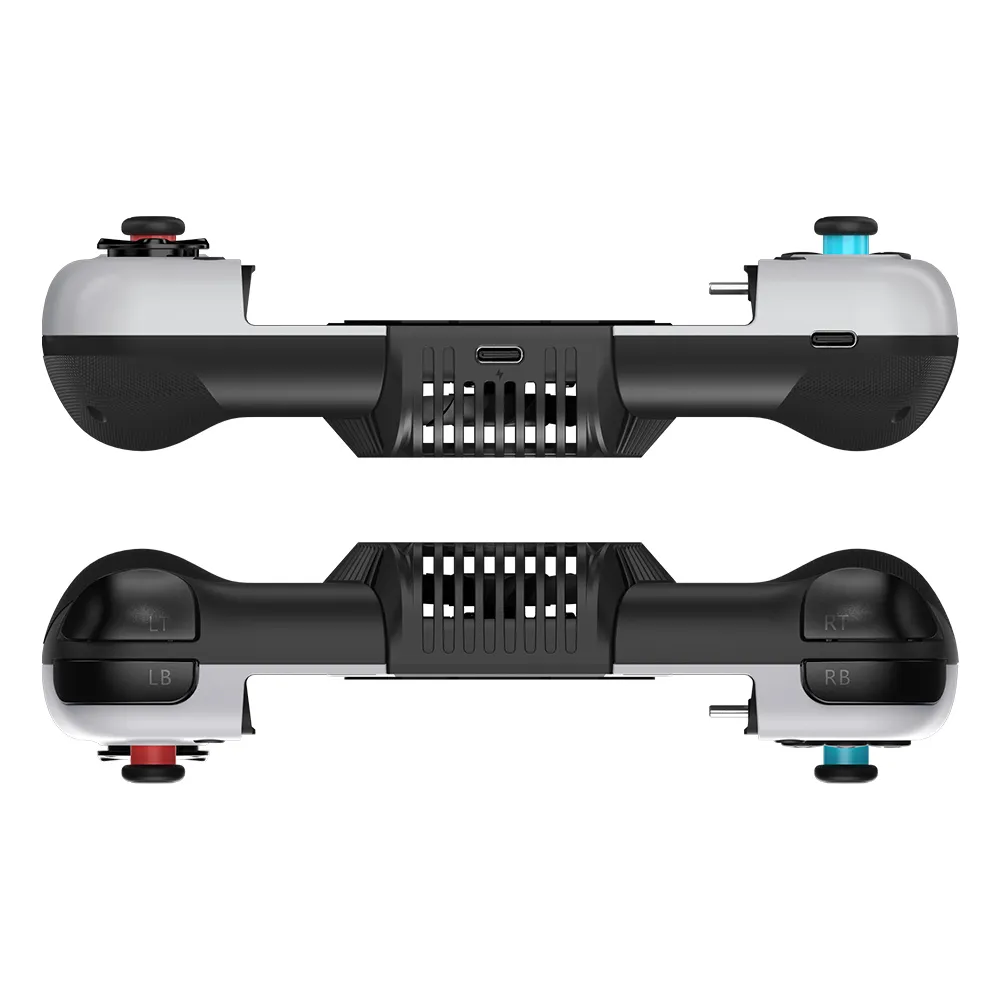 Tech Specs
Brand: GameSir
Model: X3 Type-C
Connection: Type-C Wired
Working Platforms: Android (Android 9.0 or later)
Compatible Game Type: Cloud Gaming
Compatible Mobile Phone Size: less than 179mm in length
Screenshot Button: Yes
Micro Switch Button: Yes
Connectivity: Type-C
Battery: No
Package Size: 210*115*65mm
Gross Weight: 507g

Note: Please remove the phone case before use.
In the Box
1* GameSir X3 Type-C Mobile Gaming Controller
1* Carry Case
1* User Manual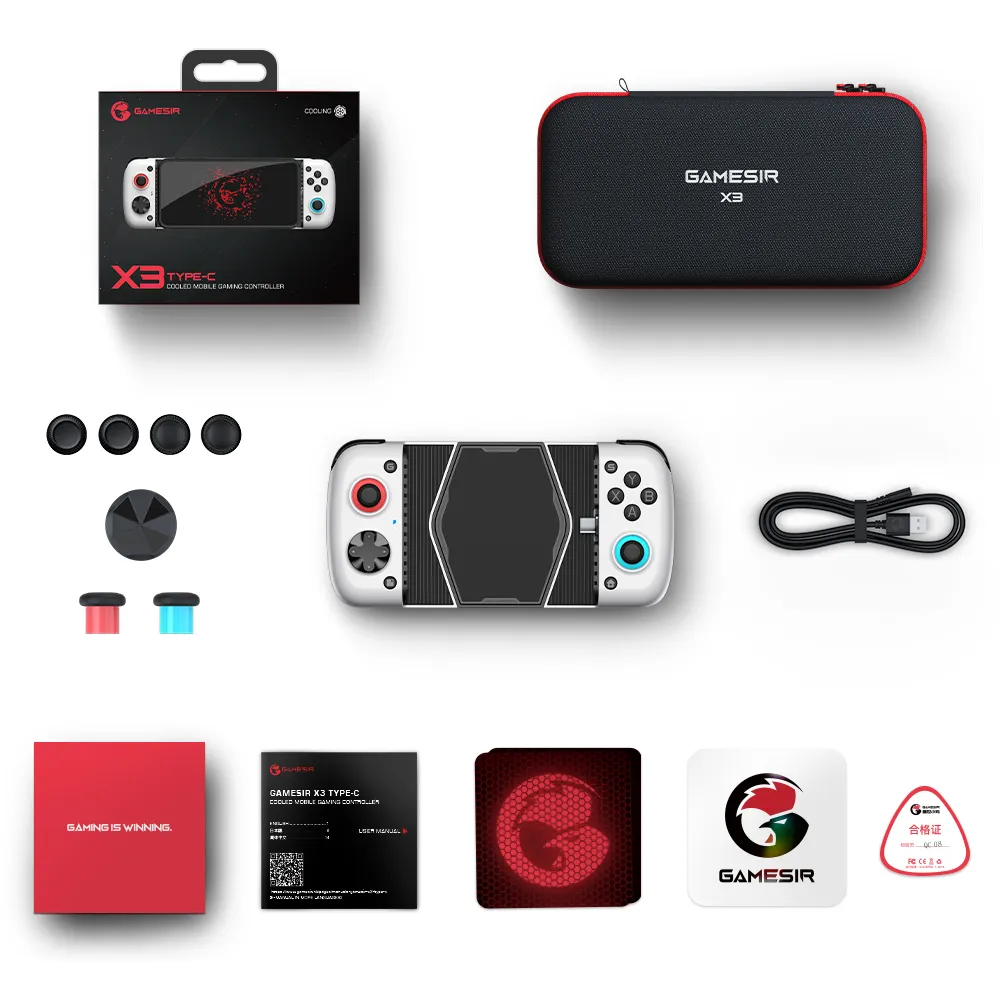 Gaming is Winning.™ GameSir is committed to expanding the boundaries of performance and exploring the possibilities of play. Focusing on the needs of gamers, GameSir looks forward to delivering an excellent gaming experience with better gaming peripherals and software support.
Welcome to our store! It is the GameSir official store on AliExpress.

1. Please make payment immediately after placing the order in order to lock the inventory and we will dispatch your item as soon as possible.
2. If your order is closed by AliExpress due to potential security factors, all payments will be refunded to your account, except for fees charged by third parties.

1. All orders will be processed within 48 hours after confirmation of payment (excluding weekends and public holidays).
2. Please make sure your shipping address is correct. The buyer will be responsible for any return or failure to receive the product due to an incorrect or incomplete shipping address.
3. For orders from Hong Kong and Macau, the shipping address in Chinese is required.
4. The parcel does not contain any receipts, invoices or promotional flyers. GameSir products are ideal gifts for your family and friends. At the same time, we welcome dropshipping.
5. After the courier collects the parcel and uploads the tracking number, the tracking status will take several days to update. Please wait patiently.
6. We are not responsible for any customs duties, VAT or other taxes. However, we will try our best to reduce the additional costs for buyers.

1. All products are brand new and authentic, with a 30-day money-back guarantee and a one-year warranty. However, it does not apply to damage caused by the buyer or user.
2. If you are not satisfied with the product, please contact us for a replacement or refund. We will try our best to solve your problem and meet your needs.
3. The product must be returned in its original condition and packaging. All gifts and bundled products that are part of the order should be returned. The buyer will be responsible for the shipping cost of the returned product.
4.【What is Free Return】
In order to better serve our customers, our store has joined AliExpress' free return service. Currently, the service has covered 24 countries, namely United States, Canada, Mexico, Australia, United Kingdom, Germany, Poland, France, Spain, Portugal, Italy, Netherlands, Belgium, Czech Republic, Switzerland, Russia, Ukraine, Brazil, Chile, Israel, Japan, South Korea, Saudi Arabia and United Arab Emirates. Other countries are still waiting for AliExpress to gradually cover. Customers with orders shipped to these 24 countries can enjoy free local returns for any reason within 15 days from the date of receipt of the product.
5.【How to use Free Return】
https://customerservice.aliexpress.com/category?categoryId=21037515&hcAppId=1248&hcFromCode=Xn2Tk1tb7&hcSessionId=26-1248-d460eee3-8085-4238-9474-9645841c023c&spm=service_hall.24300481.zhishixiangqing.jumpToCategory

1. If you have any questions, please feel free to contact us. We will reply to you as soon as possible.
2. Customer support is available Monday to Friday, excluding public holidays.

1. Your positive feedback will be a great encouragement to us, and we will do the same for you.
2. If you are not satisfied with the product, please feel free to contact us. Communication is very important to us, your kindness and understanding are highly appreciated.
3.【How to leave feedback】
https://customerservice.aliexpress.com/knowledgeDetail?categoryId=21038571&hcAppId=1248&hcFromCode=Xn2Tk1tb7&hcSessionId=26-1248-d460eee3-8085-4238-9474-9645841c023c&knowledgeId=390&spm=service_hall.24300484.category.390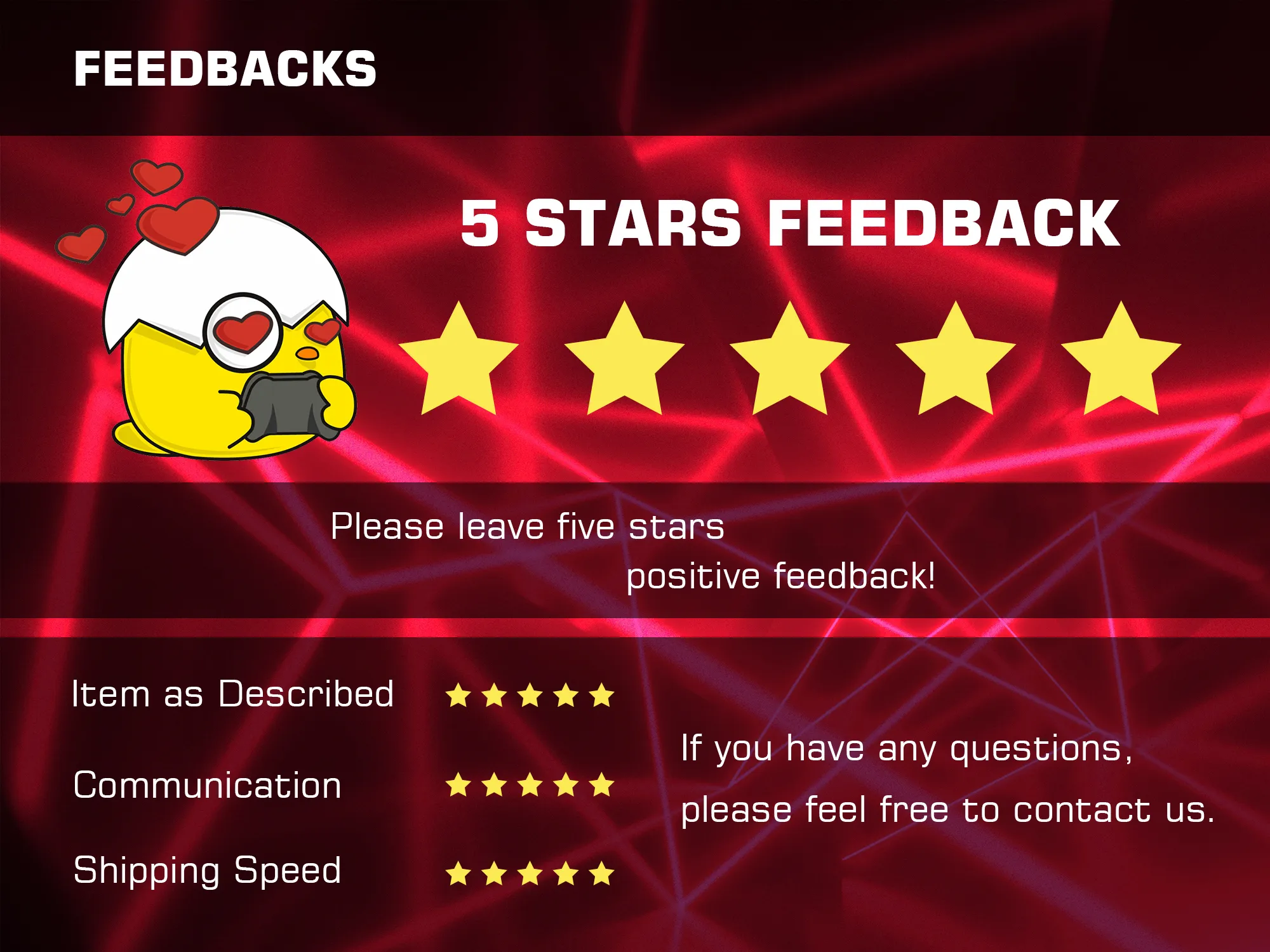 Shipping, Guarantee & Support
Why GAZIBO?
✔ FREE Worldwide Shipping & Handling (Tracking Number will be provided)
✔ Insured Shipping (100% Refund if Broken or Damaged)
✔ 30 Day Money Back Satisfaction Guarantee (ZERO Risk Purchase)
✔ 24/7 Chat & Email Help & Support
FREE World-Wide Shipping
We offer FREE WorldWide Shipping on all our orders!
Please note shipping takes 10-30 days depending on your location, shipping origin of the items and stock.
All orders are Trackable. Once your item is shipped, you will receive an email with a Tracking Number so you can follow up on your order.
For more information refer to FAQ here.
Premium Quality
We only offer the best and most reliable products from around the world. 
Check out the Product Reviews below from happy customers!

100% Satisfaction Guaranteed
Customer satisfaction is our top priority!
We have some of the best products int he world and we want to ensure we back that up with a Risk-Free Purchase with our 30 DAY MONEY BACK GUARANTEE.
If you don't have a positive experience, we will do the necessary to ensure you are 100% satisfied with your purchase. 
There is absolutely ZERO risk in your purchase. If you have an issue with your item, we'll make it right and happily offer you a 100% Refund. 
For more information, please refer to our Refund Policy here.
24/7 Help & Support Center
We have 24/7 Ticket and Email Support to help our customers. 
You can contact us through that chat box or by sending us an email to help@gazibo.com 
If you placed an order, please refer to your order number (received on the confirmation email sent to you).  
For more information, view our FAQ here.
Payment & Security
Continue with Secure Payment. Paypal option available at checkout.