Roll over image to zoom in







Description
GameSir T4 Kaleid Gaming Controller Wired Gamepad with Hall Effect

Experience gaming like never before with the GameSir T4 Kaleid Gaming Controller Wired Gamepad with Hall Effect - the epitome of superior gaming control. Prepare to elevate your gaming experience to new heights with this exceptional controller.

The GameSir Hall Effect sensing sticks provide an anti-drift glide, ensuring reliable and durable stick performance across all platforms. Experience precise control and fluid movements as you navigate through your favorite games.

But that's not all! The GameSir T4 Kaleid comes equipped with a built-in 6-axis gyro, enabling gamers to achieve more motion inputs such as tilt and rotation. This feature enhances the immersion and interactivity in Switch motion-control games, bringing your gaming sessions to life. Upgrade your gaming arsenal today and take your gaming skills to the next level.

Top Benefits of the GameSir T4 Mobile Gamepad:
Superior Gaming Control
The GameSir T4 Kaleid Gaming Controller Wired Gamepad with Hall Effect offers unparalleled gaming control. With its anti-drift glides and satisfying button presses, this controller provides an incredibly responsive and comfortable gaming experience. Whether you're navigating through your favorite games or engaging in intense action, the GameSir T4 Kaleid ensures precise control and fluid movements.
Personalized Gaming Experience
With the GameSir T4 Kaleid App software, you have the power to customize your controller's kaleidoscope movement. Immerse yourself in a world of vibrant colors that move in sync with your every move. This feature allows you to personalize your gaming experience like never before, adding a touch of style to your gaming setup and making your controller stand out from the crowd.
Multi-Platform Compatibility
The GameSir T4 Kaleid is designed for multi-platform play, making it compatible with PC, Switch, and Android devices. Say goodbye to the hassle of switching controllers for different platforms. Whether you're gaming on your computer, console, or mobile device, the GameSir T4 Kaleid offers seamless compatibility, ensuring smooth and uninterrupted gaming sessions across all platforms.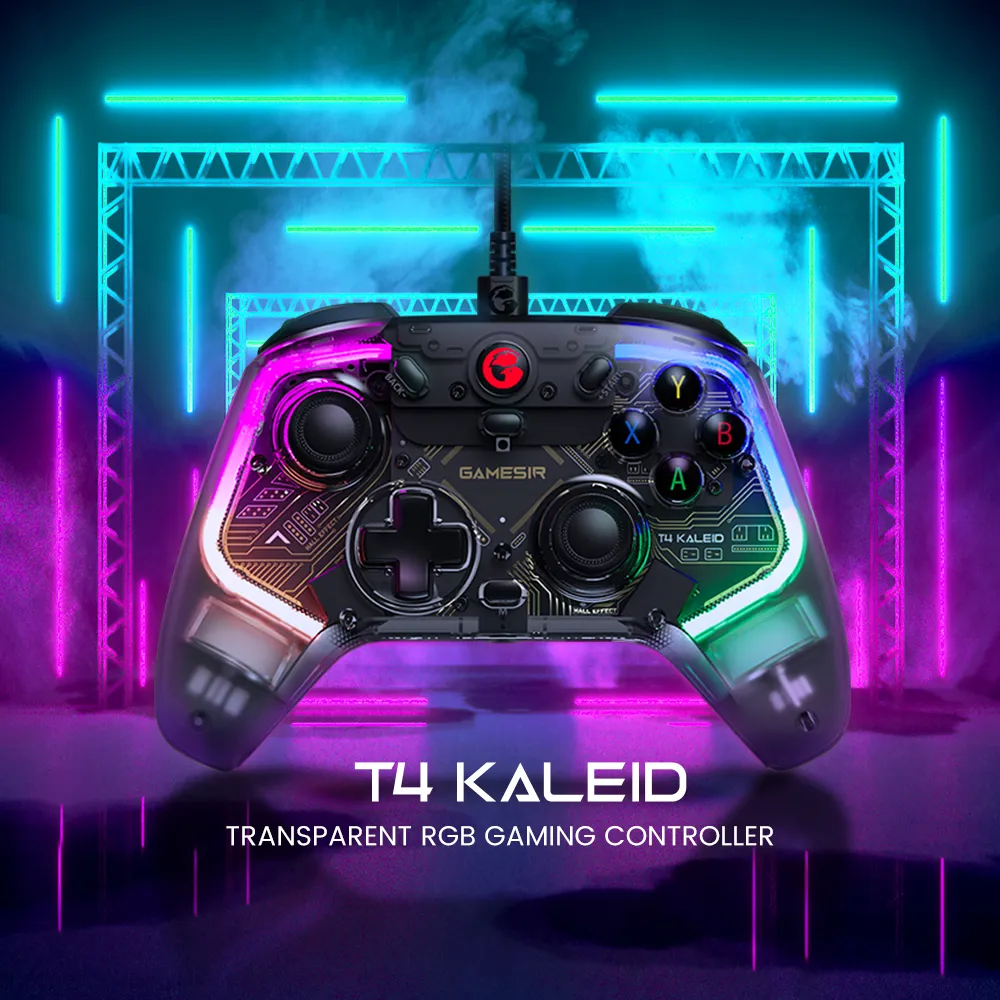 GameSir T4 Kaleid is an incredibly superior controller. Anti-drift glides. Satisfying button presses. Extremely linear travel. It's responsive and comfortable, with clear, transparent housing and stunning light strips. Additionally, with the GameSir T4 Kaleid App software, the kaleidoscope moves in your controller as you want.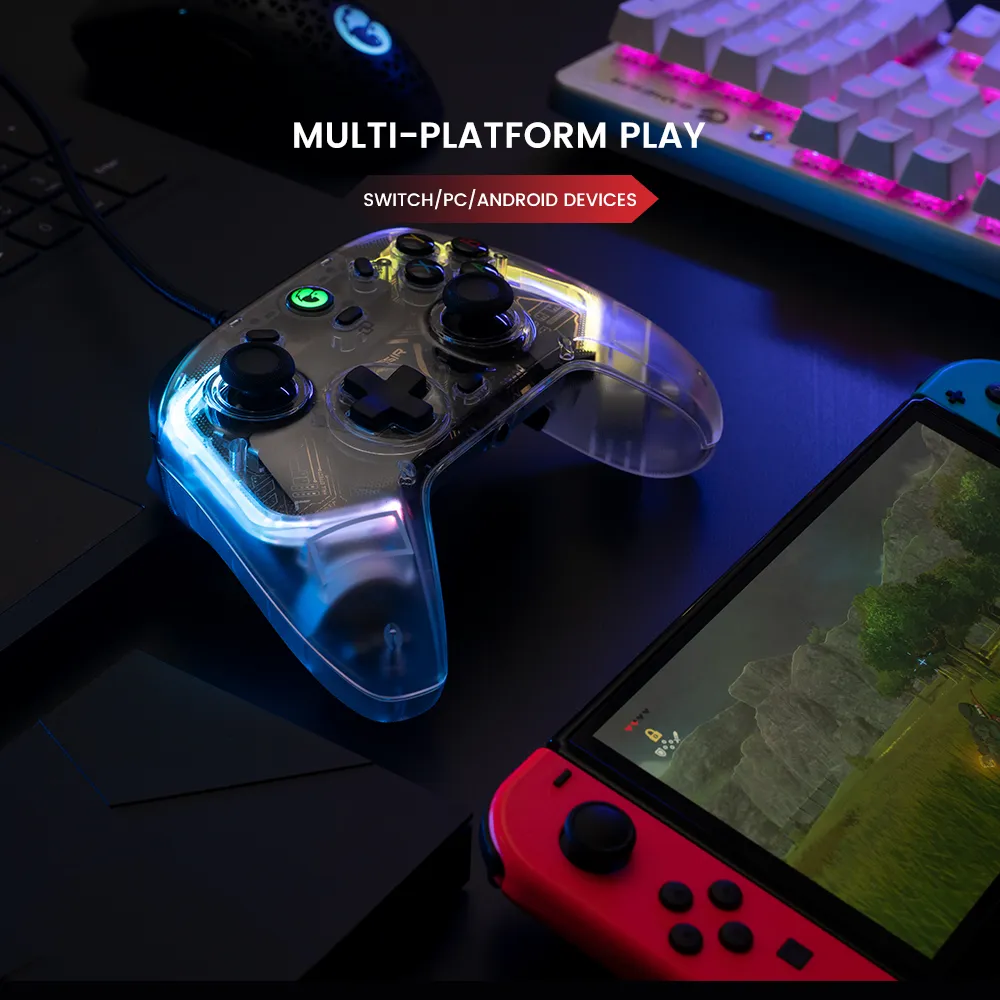 Multi-platform play
Works with PC, Switch and Android devices, GameSir T4 Kaleid provides the most smooth and ultimate gaming experience with less latency and no low battery anxiety.
GameSir™ Hall Effect sensing sticks
Delivering an anti-drift glide via the GameSir™ Hall Effect sensing sticks, GameSir T4 Kaleid secures reliable, durable stick performance for gaming on PC, Switch and Android devices.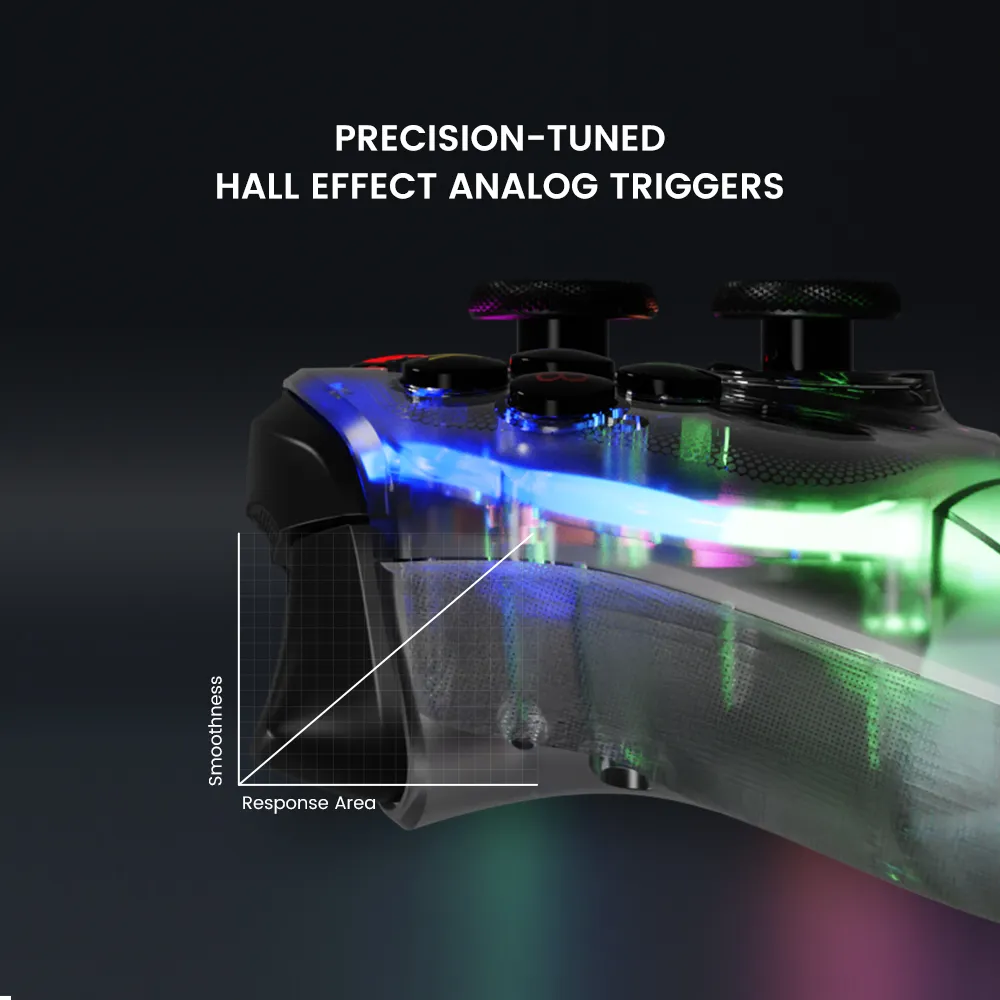 Precision-tuned Hall Effect analog triggers
Using the similar precision-tuned tech with the GameSir G7 controller, the Hall Effect analog triggers are also made to ensure the same travel distance always requires the same depth. When racing, you accelerate or brake with the natural knowledge of how much depth you need to press, thanks to the best-in-class consistent smoothness and precision provided.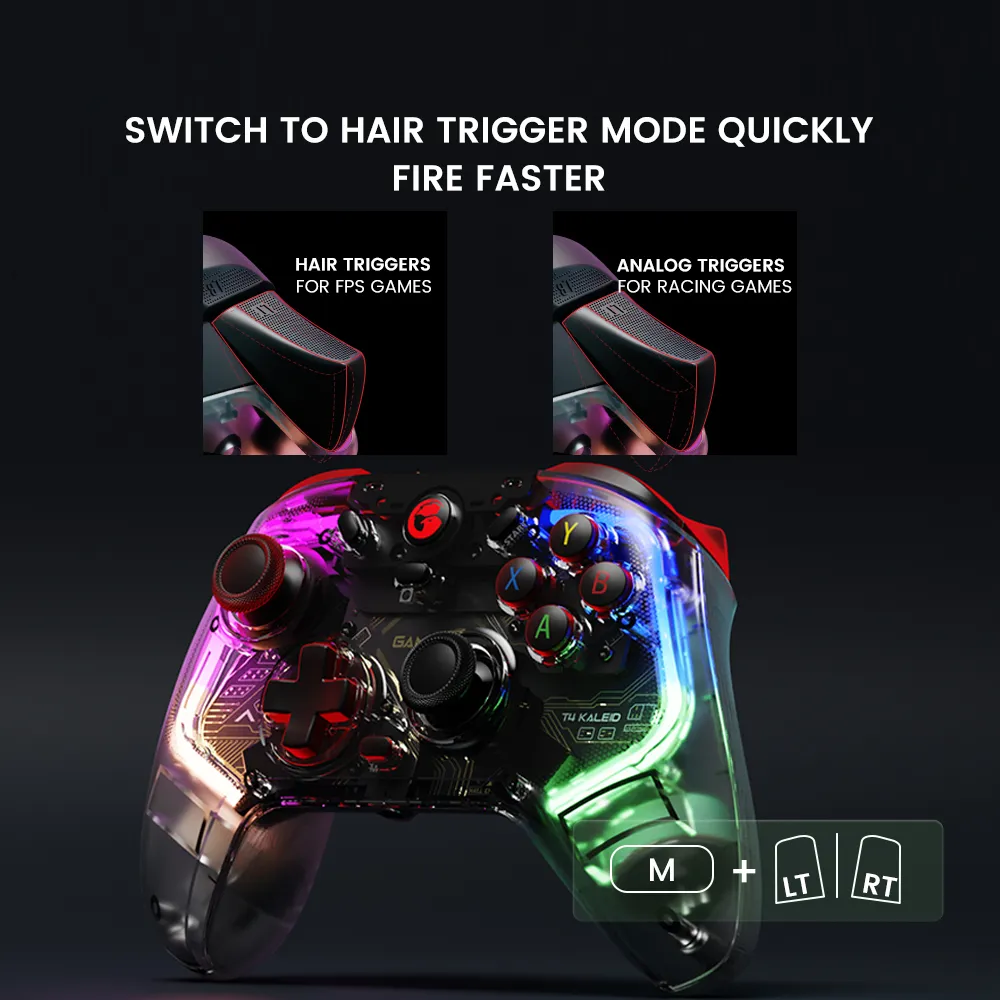 Switch to hair trigger mode quickly
For FPS and action gamers, there's even a quick switch to Hair Trigger Mode by holding M+LT/RT buttons. Whether you need precise linear control or ultimate responsiveness, T4 Kaleid controller gives you the competitive edge as you need.
Tactile face buttons, crisp yet cushioned
The tactile face buttons are specially tuned for fast and comfortable button presses. They have 5-million-click micro switches that reduce the travel distance to 0.6mm only and soft rubber pads that produce satisfying presses along with a crisp yet cushioned feel.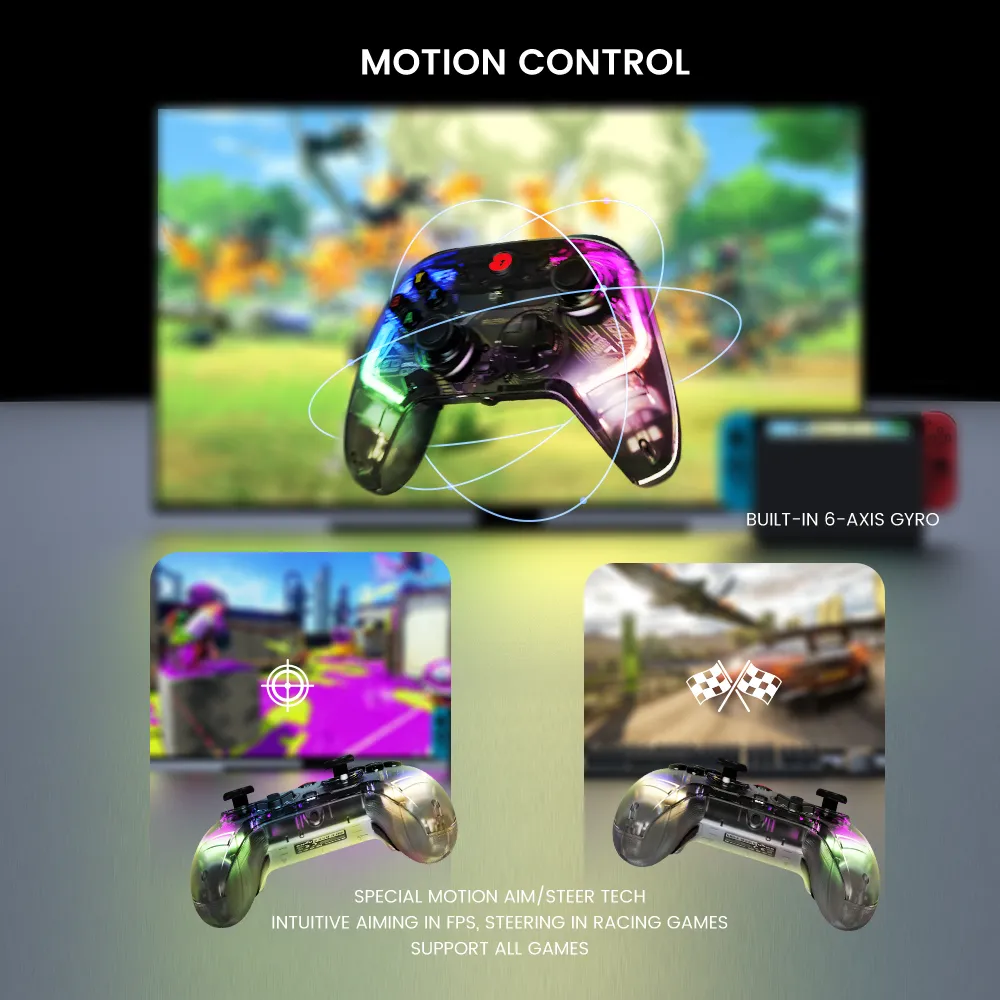 Game. Move. More Fun.
A. Built-in 6-axis gyro: GameSir T4 Kaleid comes with 6-Axis gyro so that gamers can achieve or combine more motion inputs such as tilt and rotation, enabling more active and immersive interactions in Switch motion-control games.

B. Special Motion Aim/Steer tech: Motion control brings more fun and engagement to the game. Now with motion support on PC and Android devices, you can aim or steer in any game just by tilting the controller, after a toggle in the GameSir T4k App software. So games played with T4 Kaleid feel even more true to life.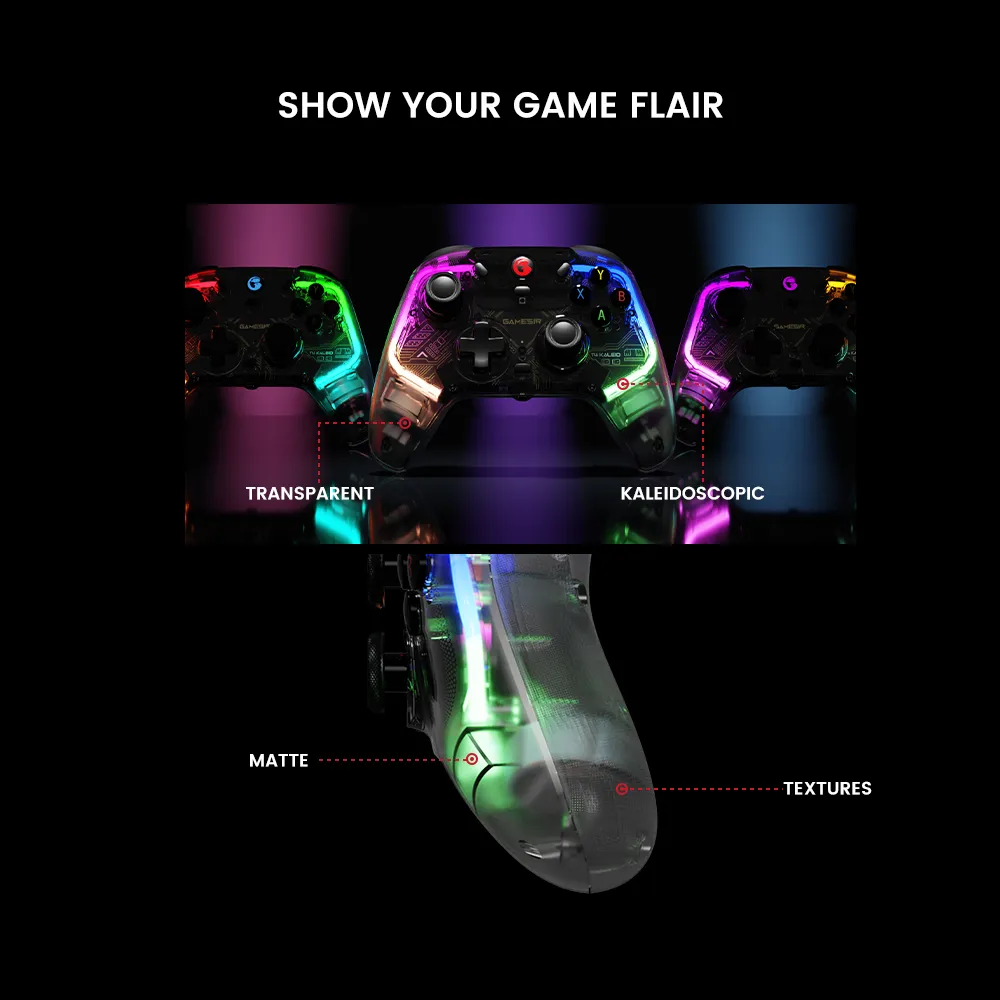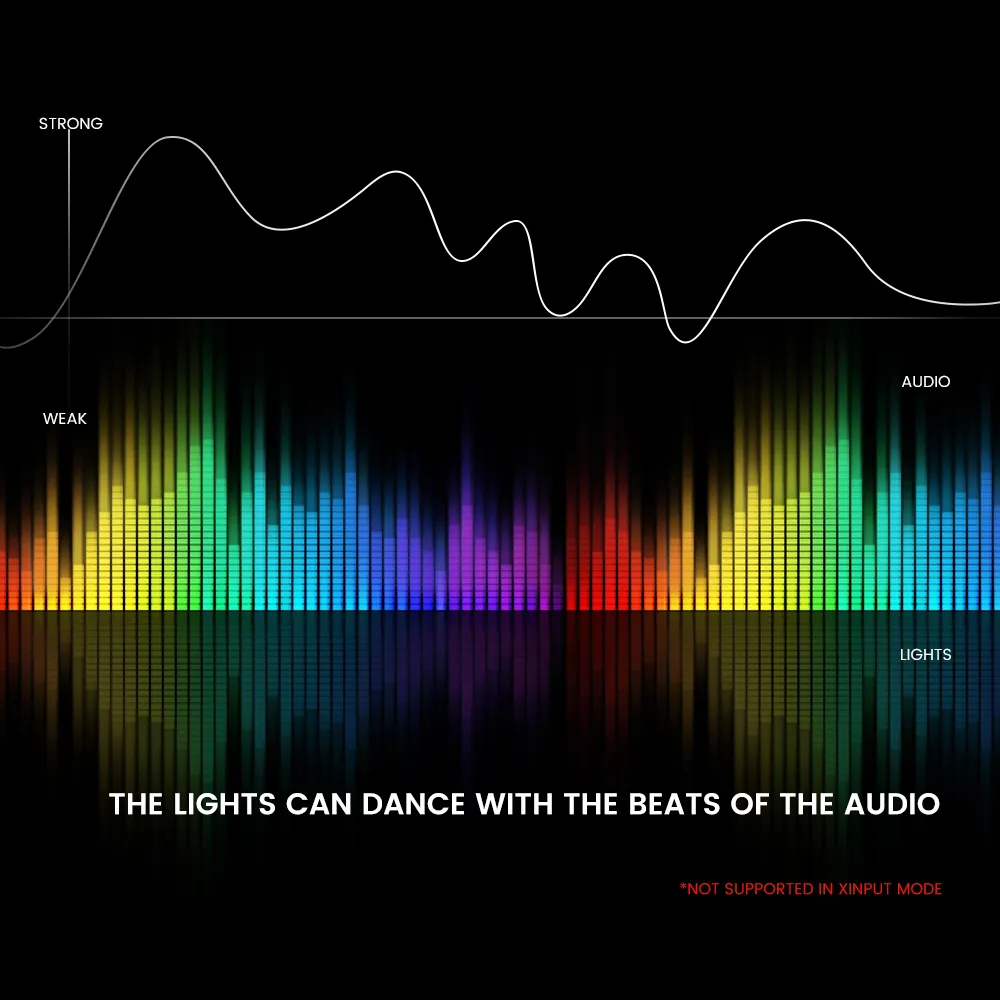 Show your game flair
Show your flair with the GameSir T4 Kaleid. Featured with 4 ultra-personalized light effects, perfectly tune the keyframe, speed, brightness and the 5 light beads' colors. Change to suit your mood and style anytime. Meanwhile, the lights can also be programmed to be audio reactive via the GameSir T4k App software. This enables the T4 Kaleid lighting to dance with the beats of the audio that is being played.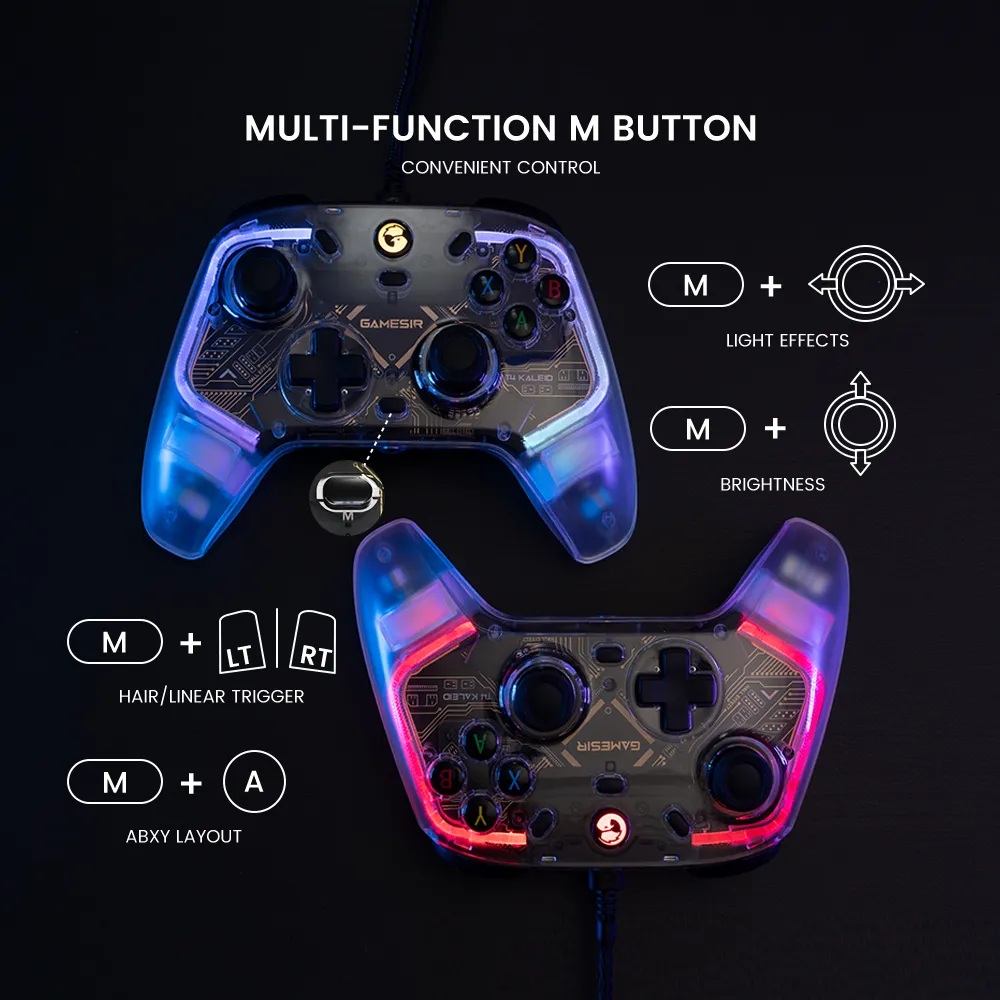 Multi-function M button for convenient control
Instantly control everything from the light effects to brightness, and trigger mode to ABXY layout. There's so much you can easily do with the M button.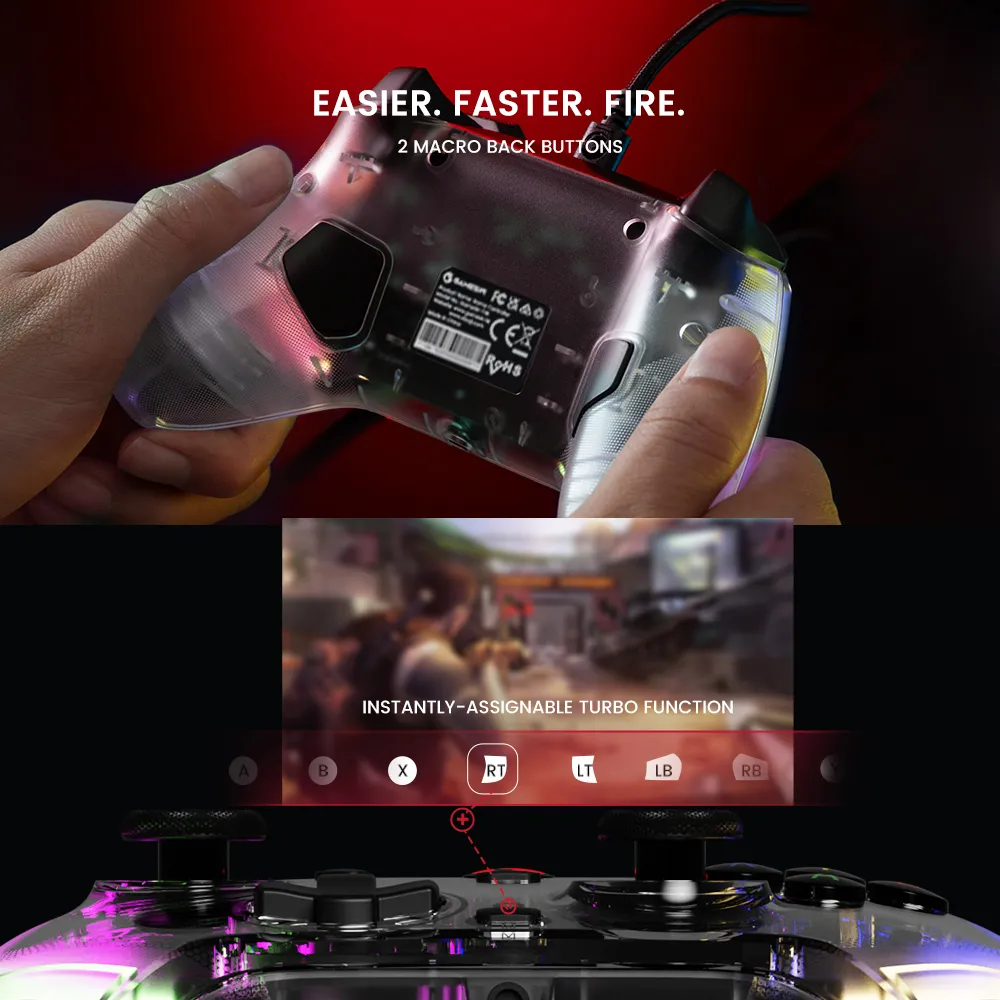 Easier. Faster. Fire.
Easier controls with the 2 macro back buttons to map to a single button or a set of buttons. Act faster with the optional turbo function for the main buttons.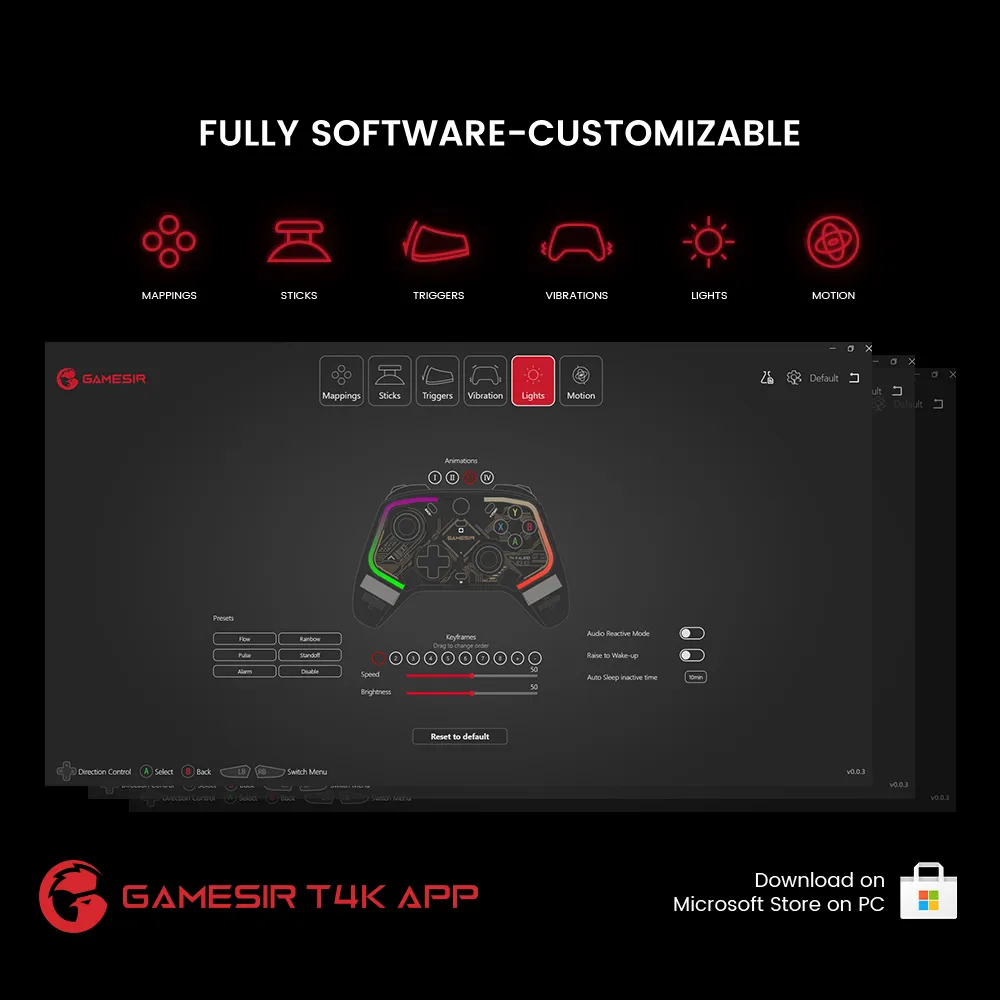 Fully software-customizable
Fully customize your gaming experience via the GameSir T4k App software. Map buttons, tweak D-pad diagonal, adjust sticks & triggers zone, configure vibration, fine-tune light effects, etc. Experience the special motion aim/steer feature for all games.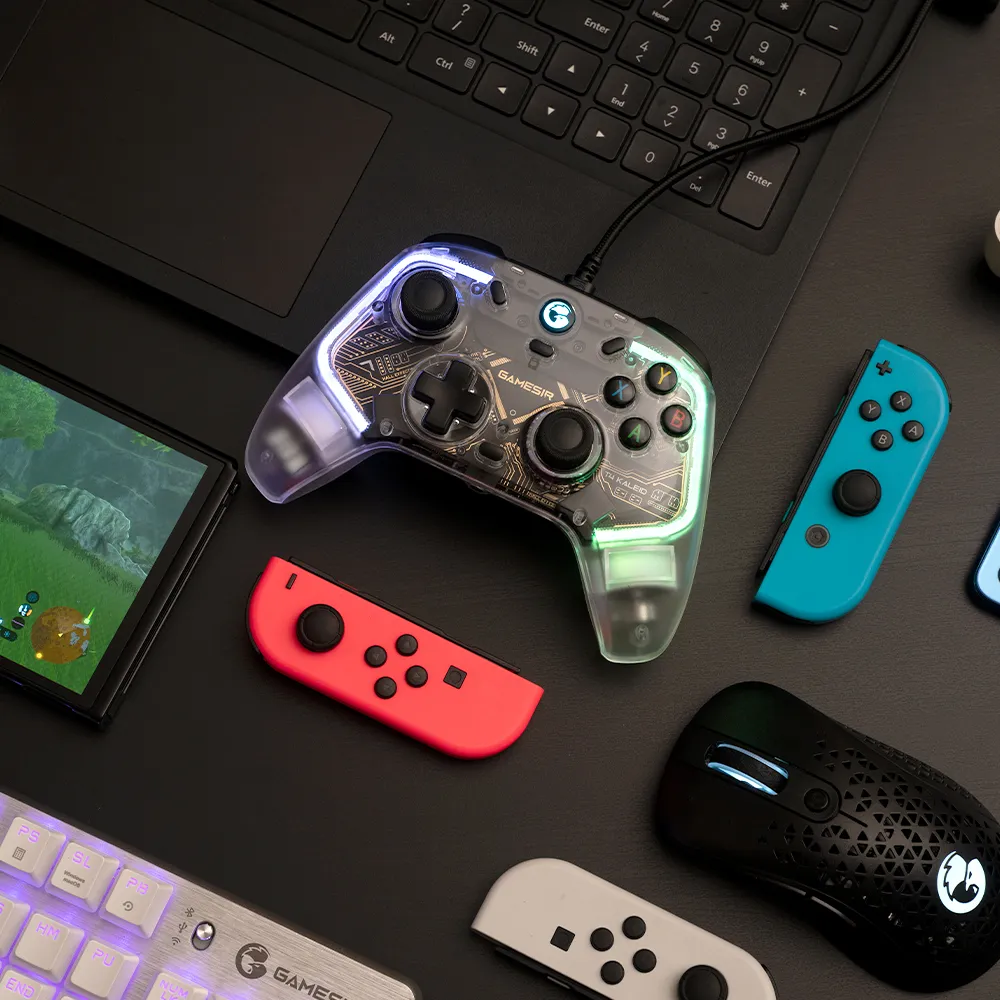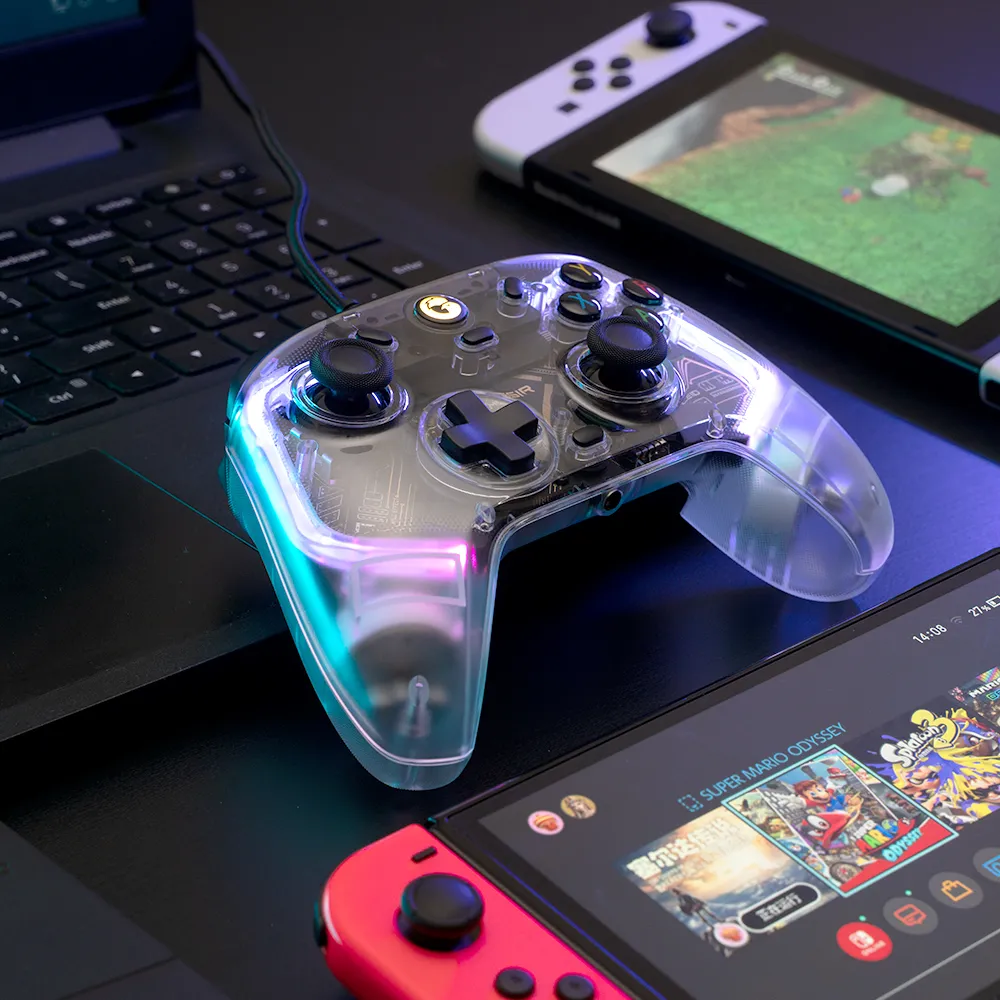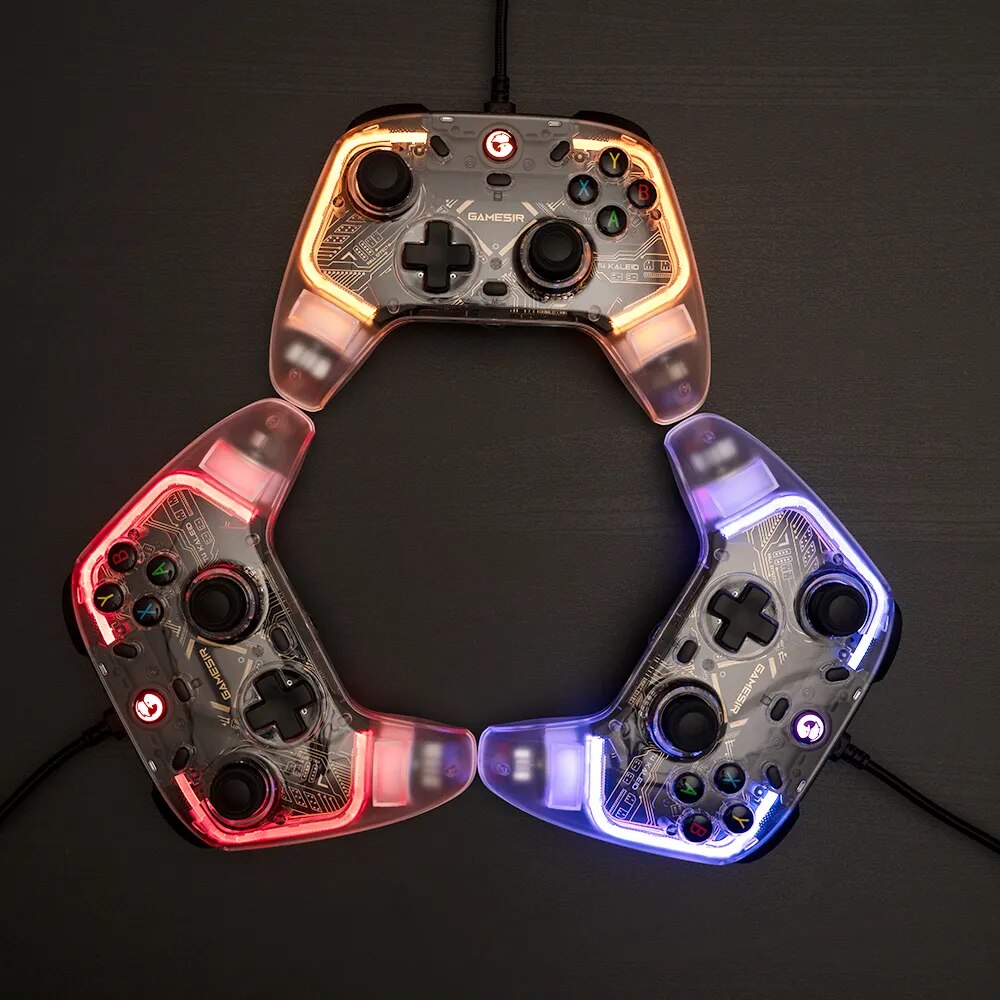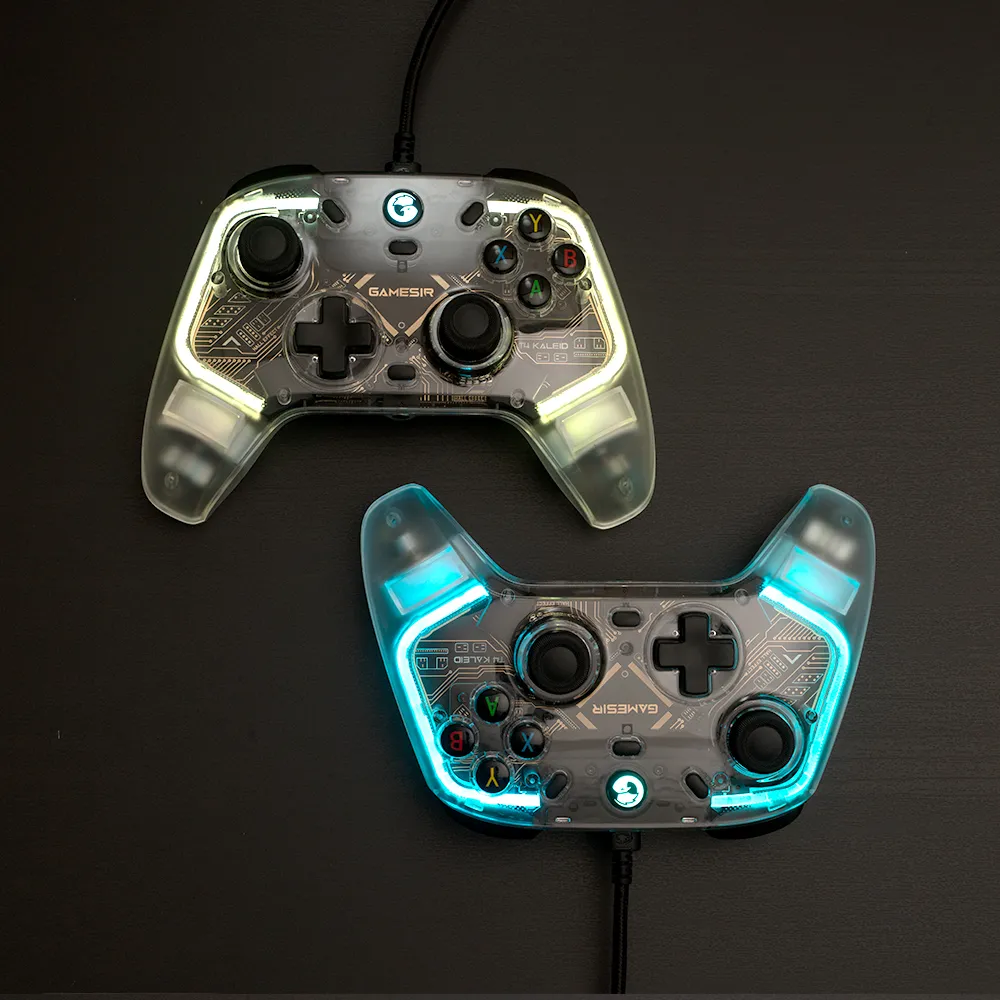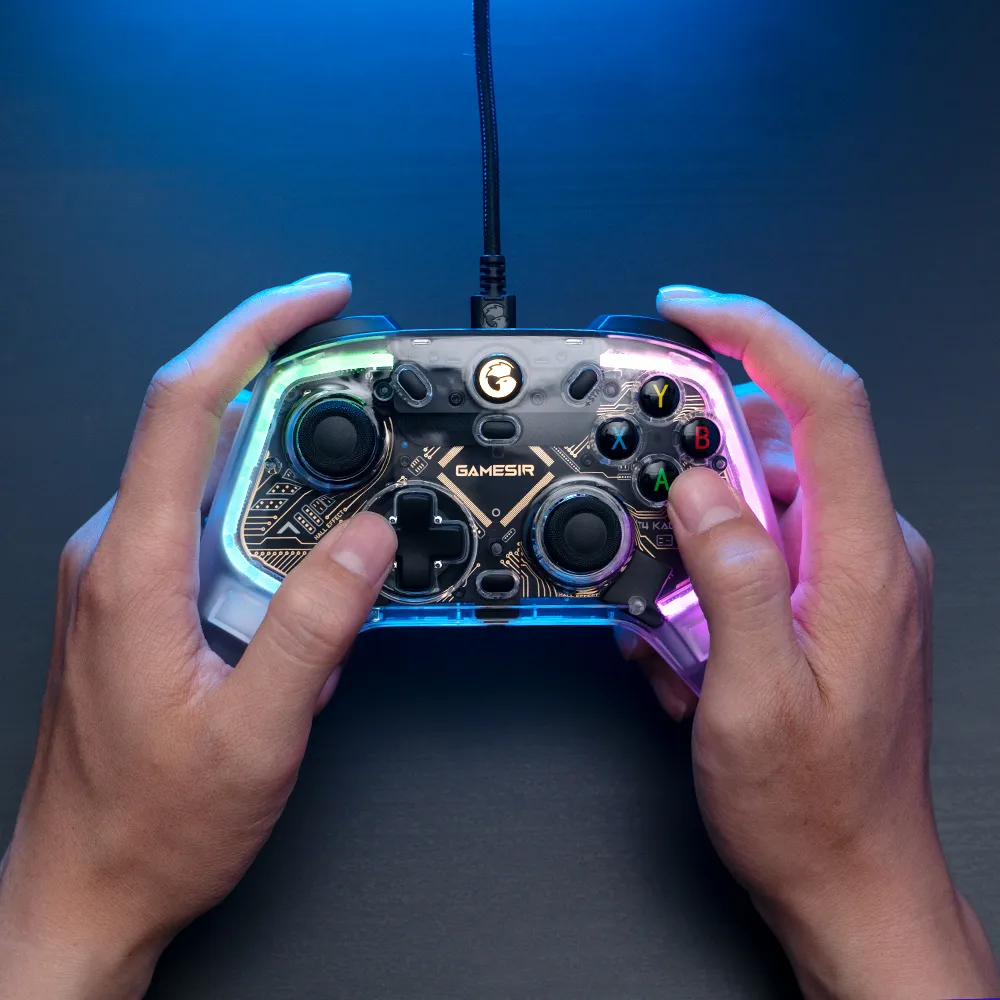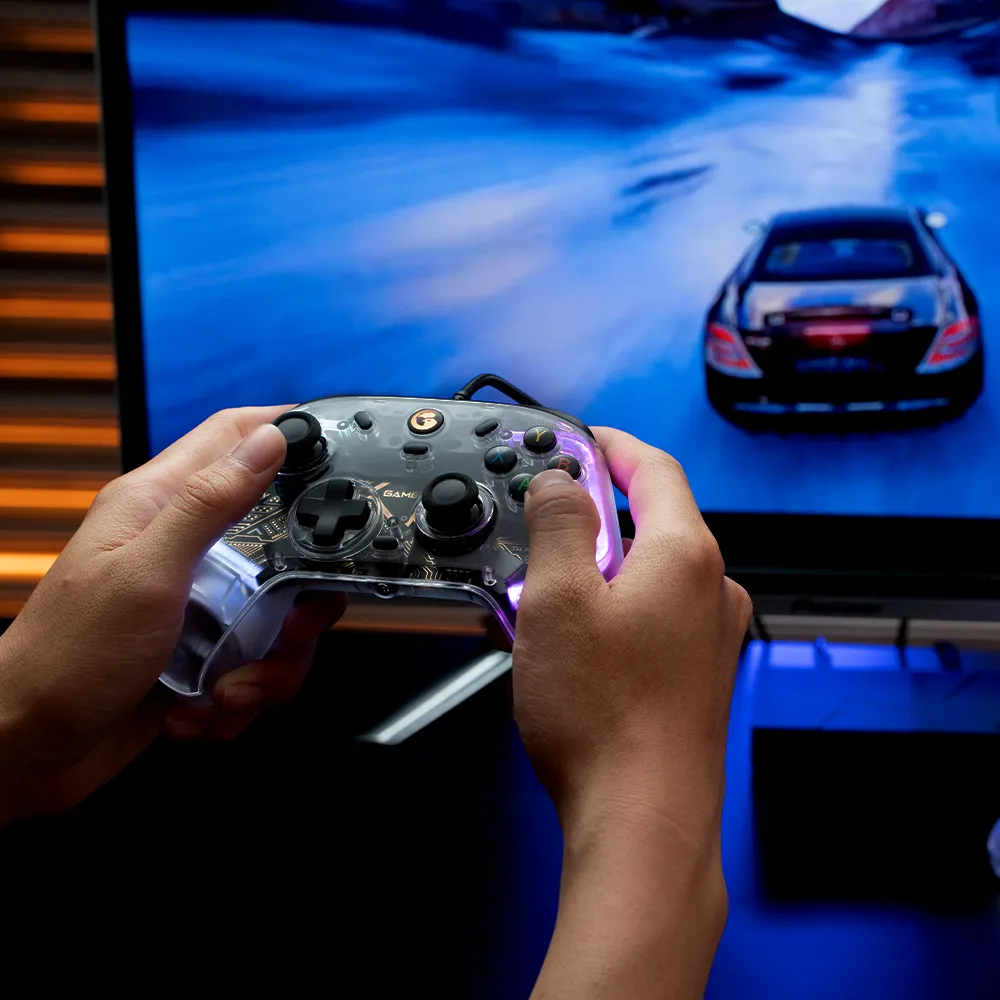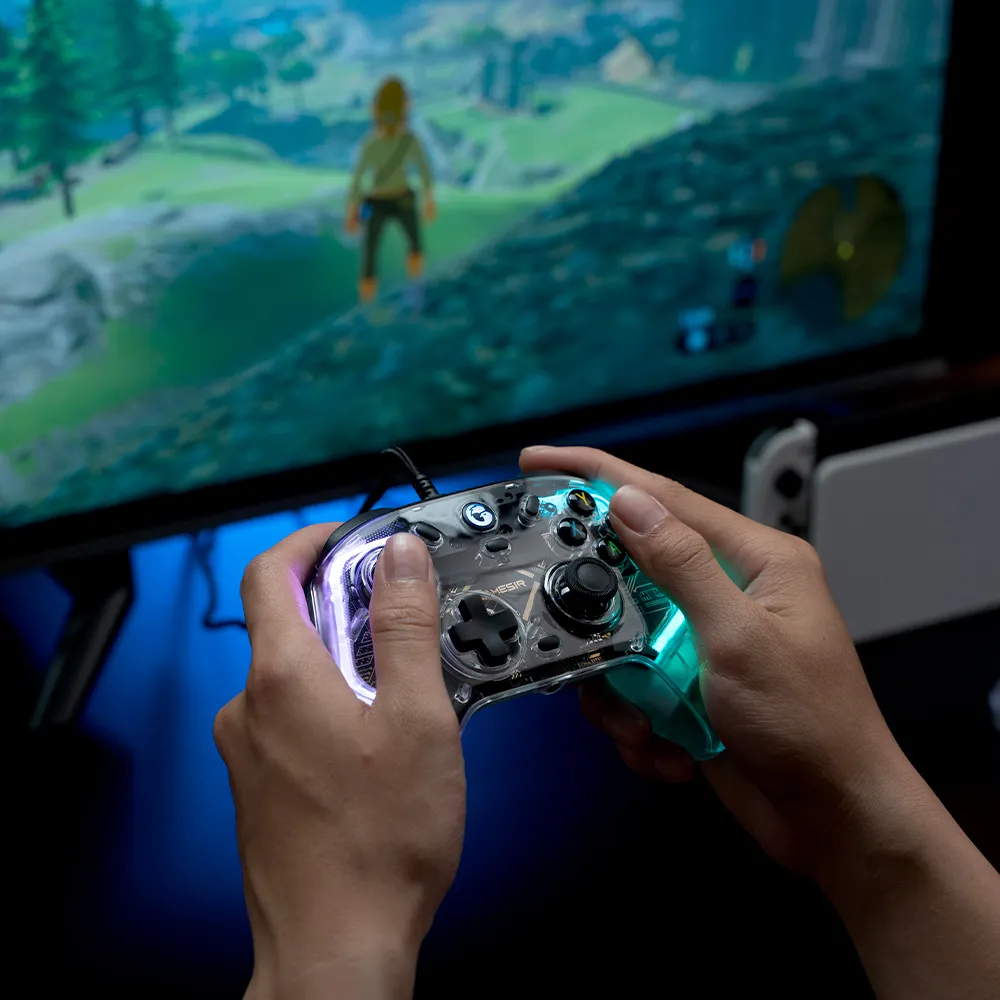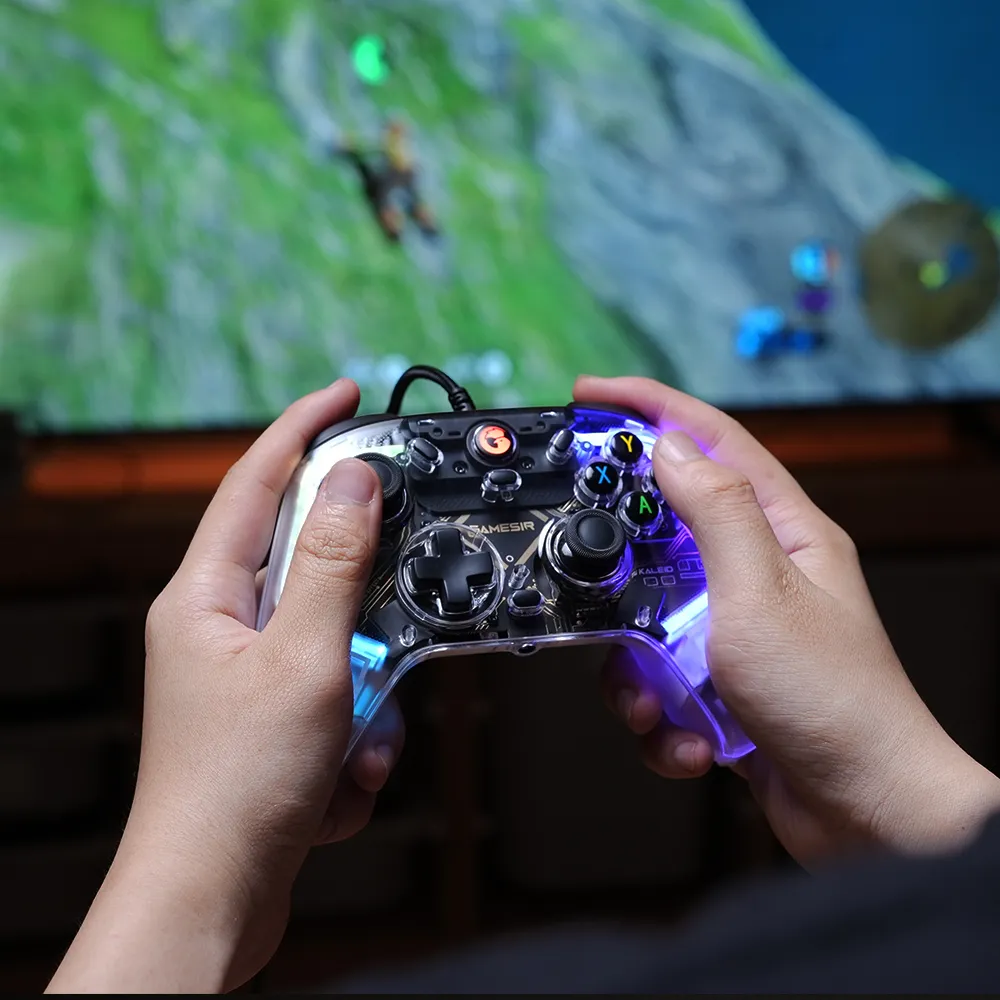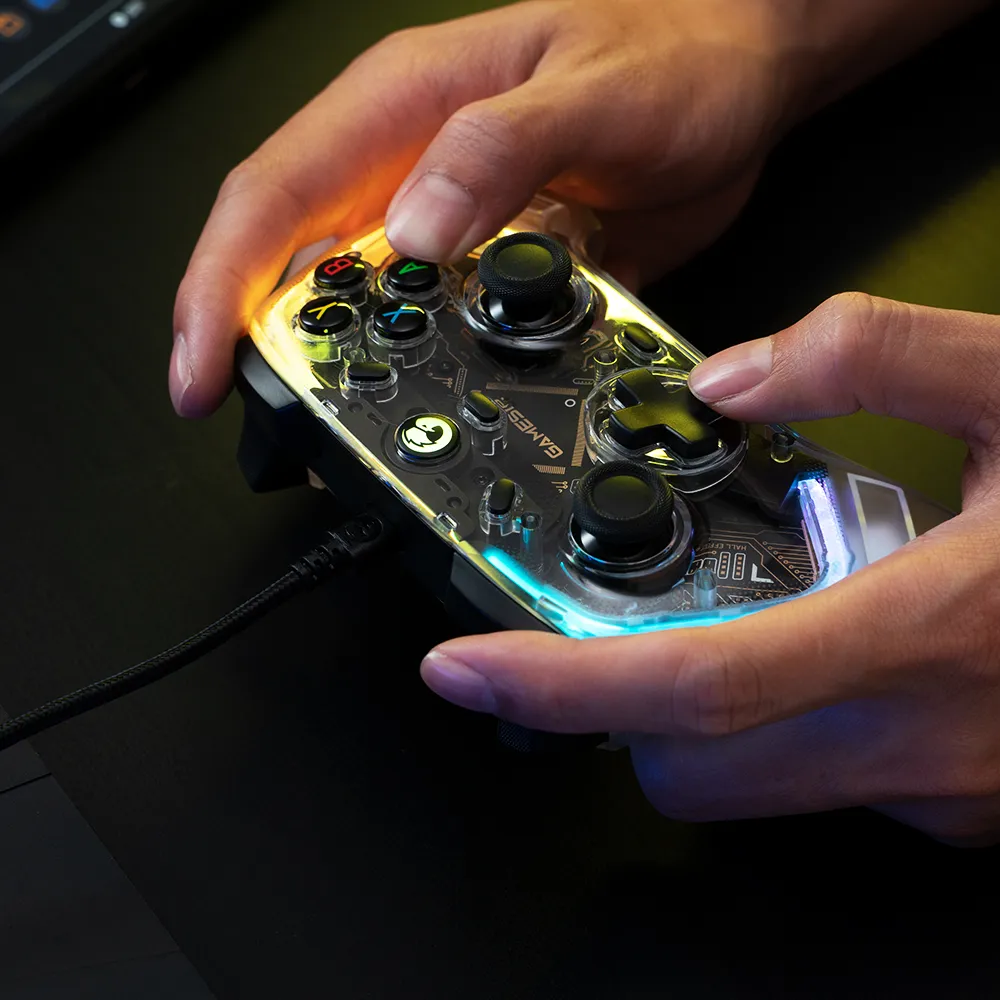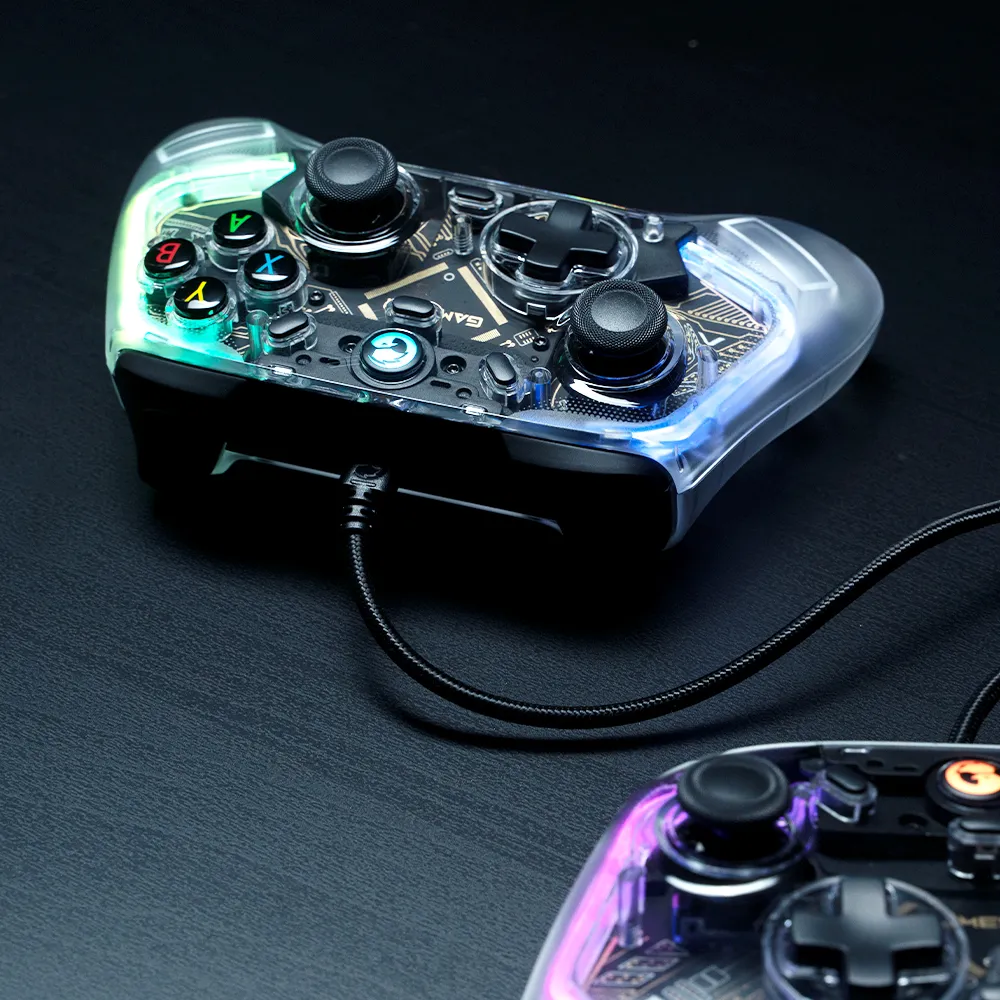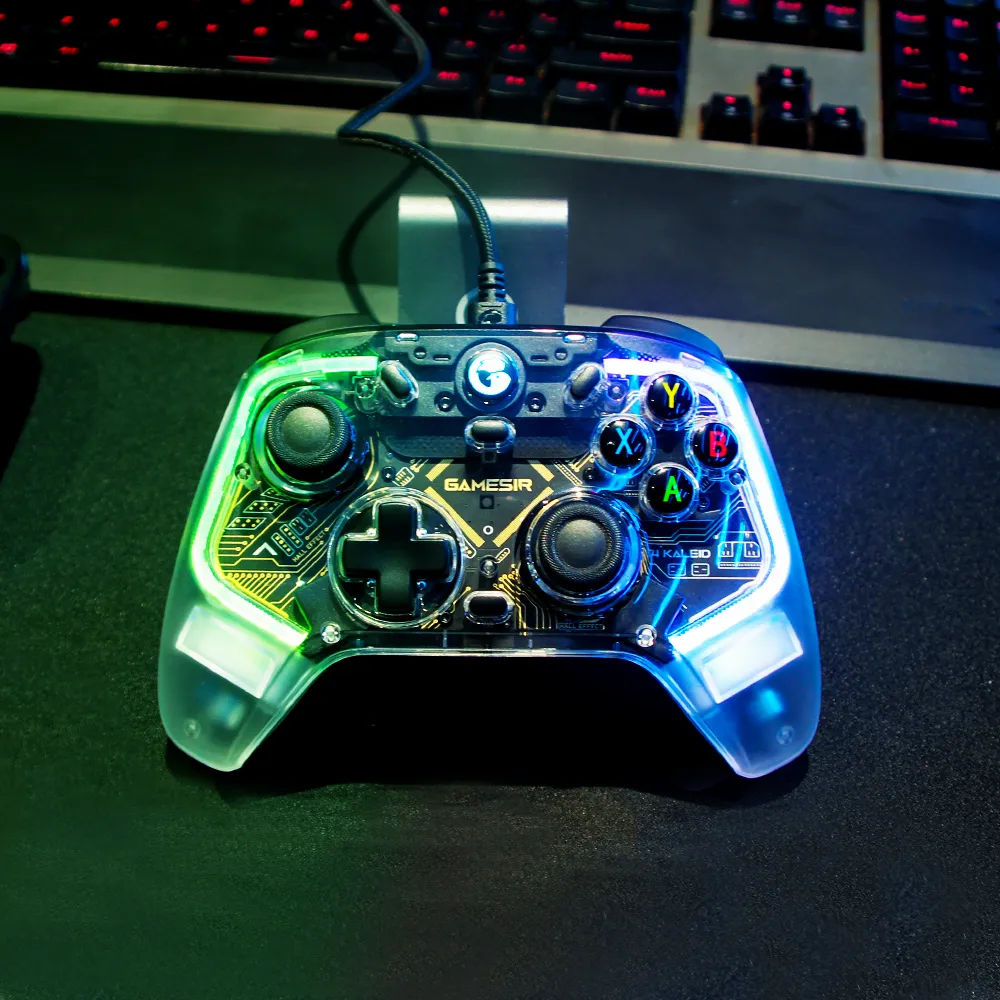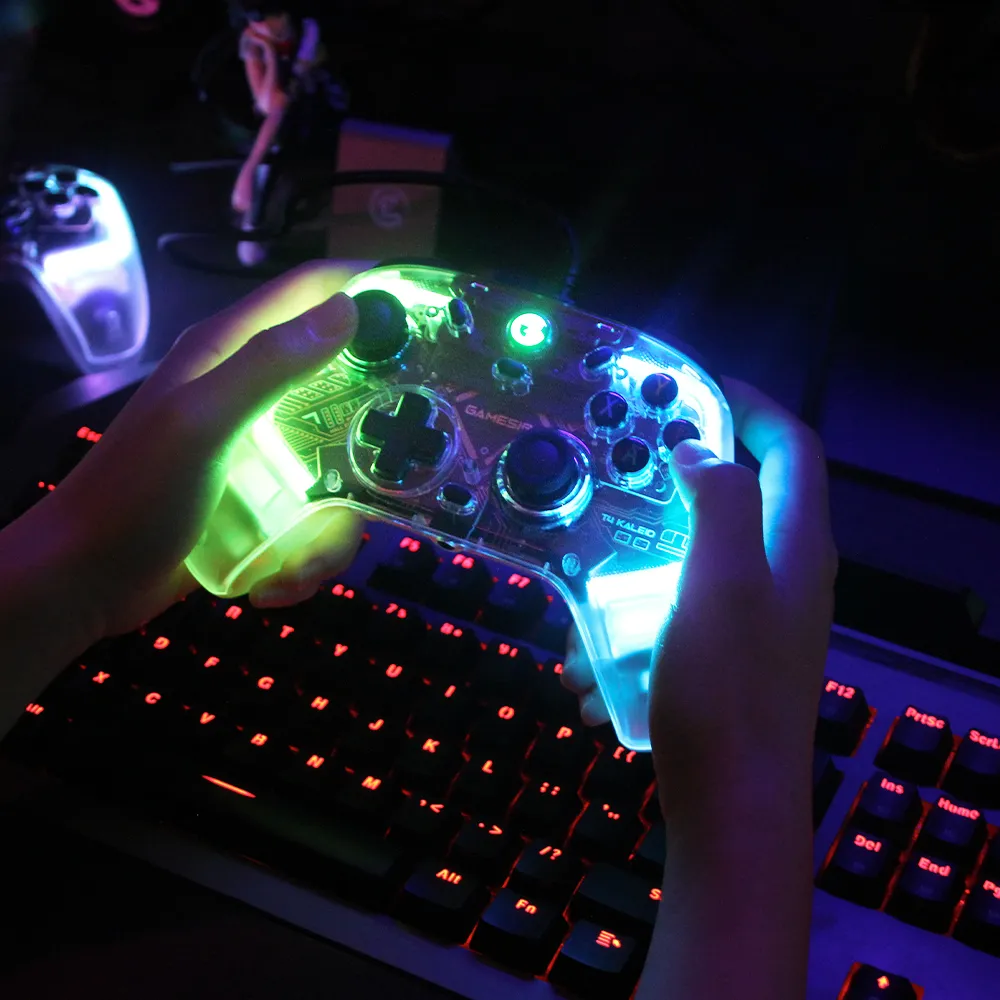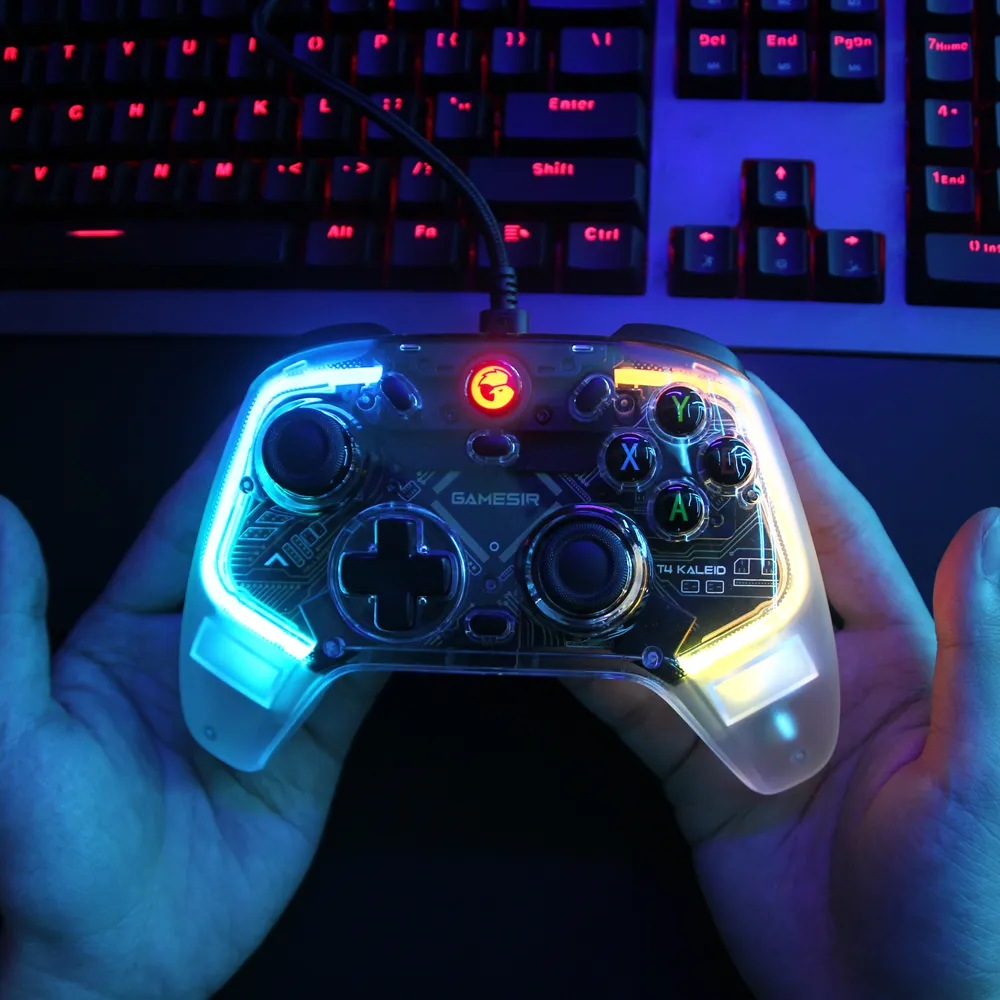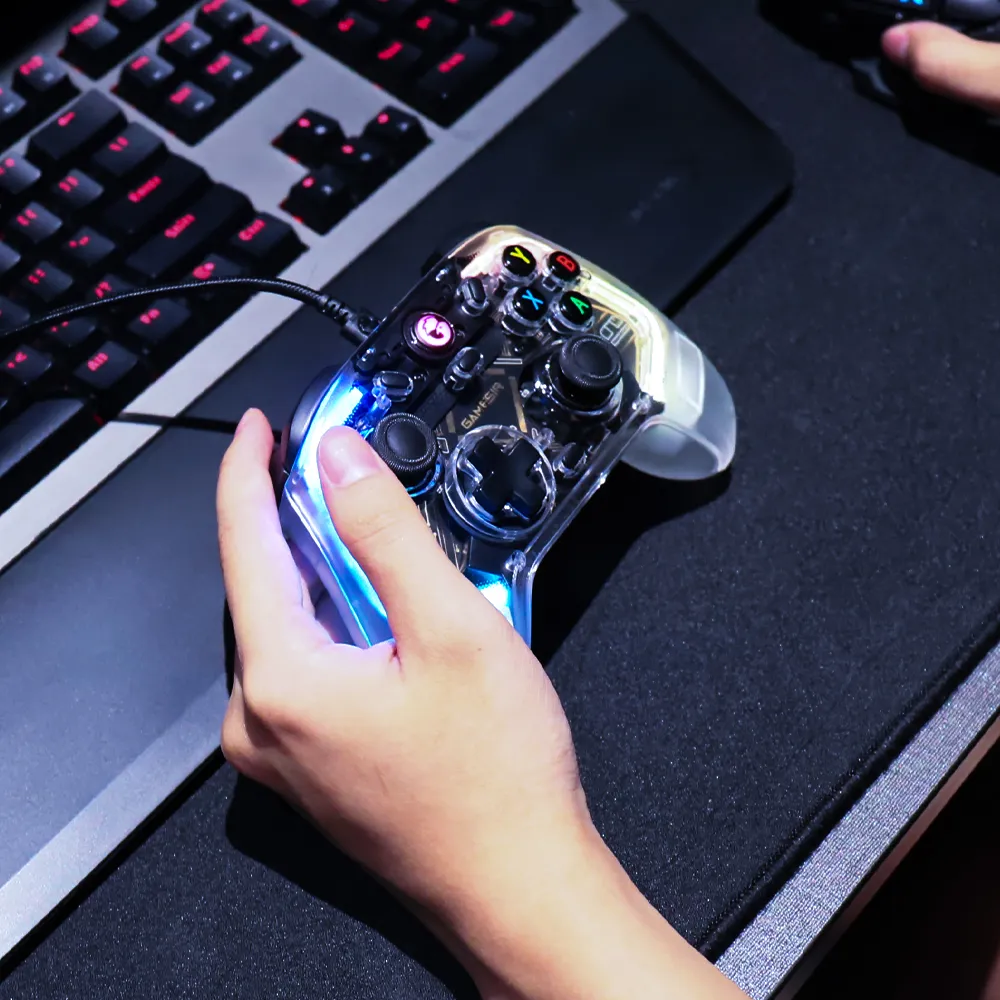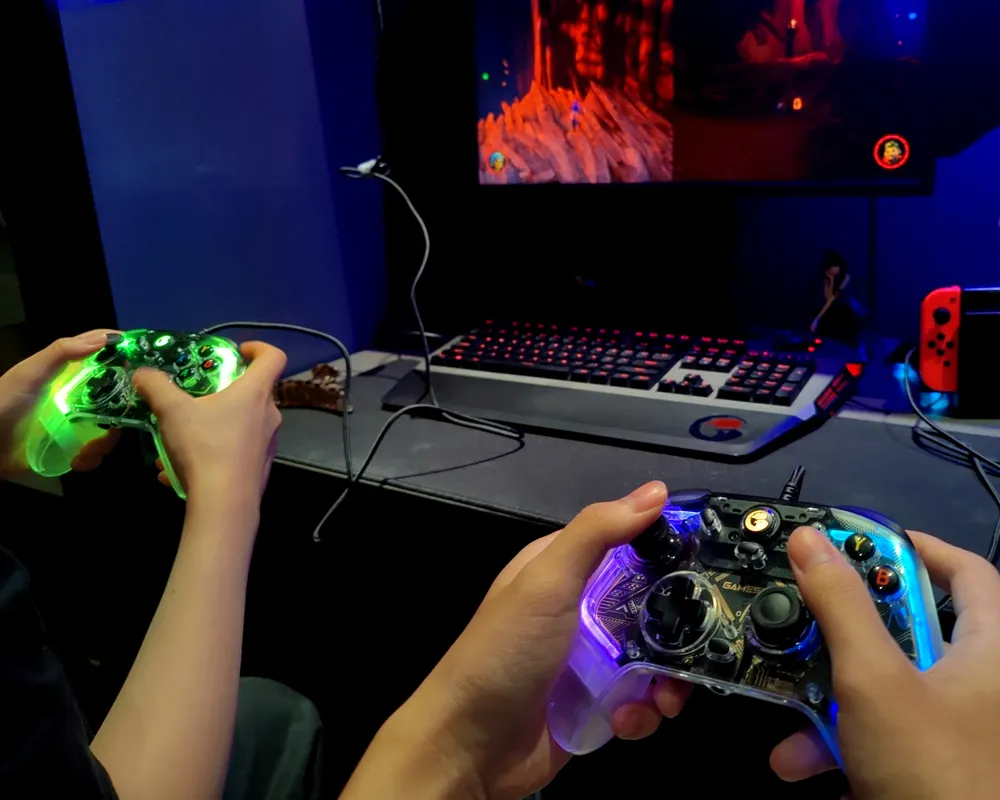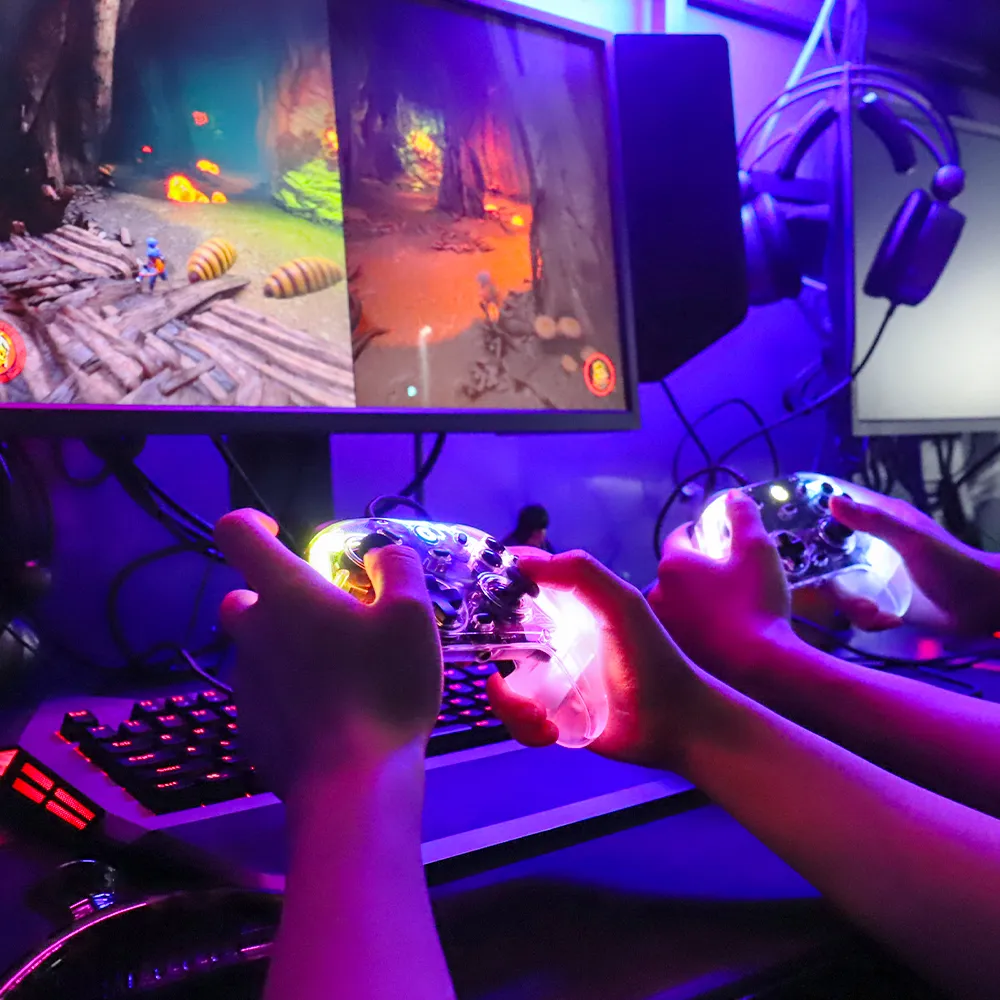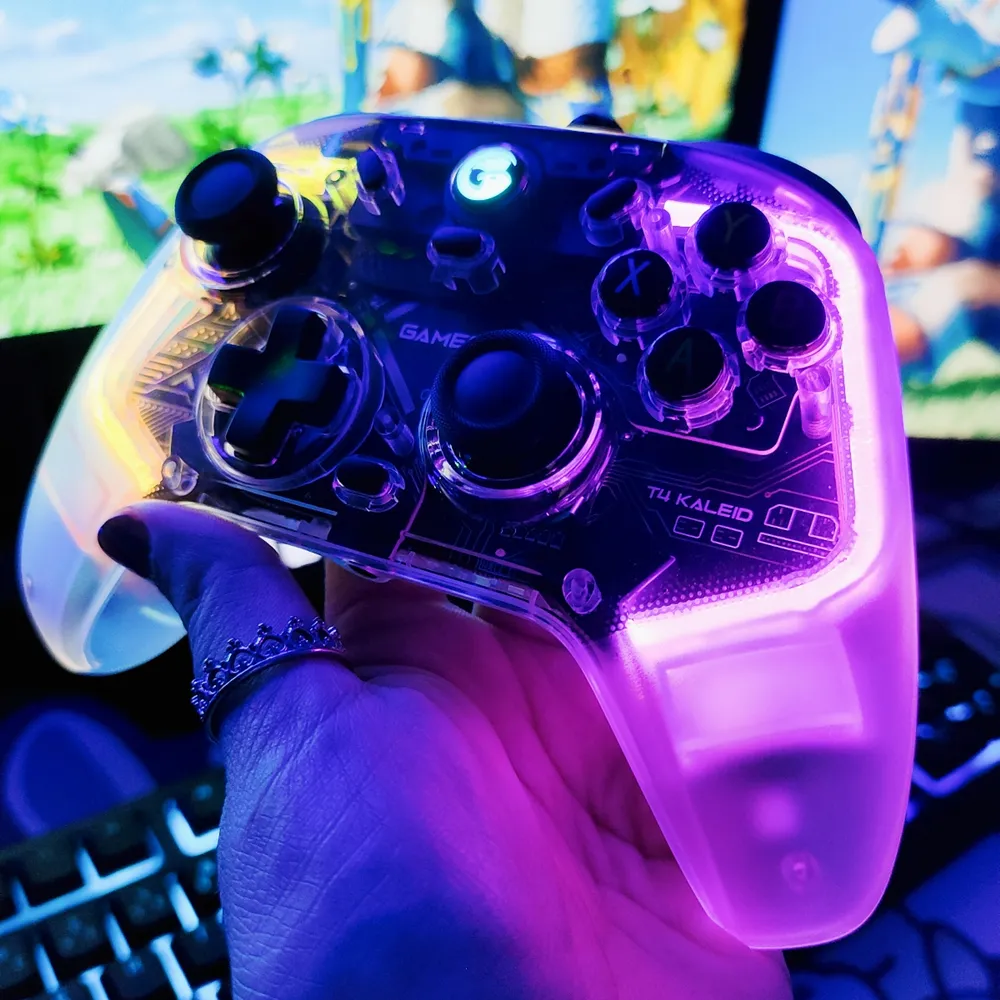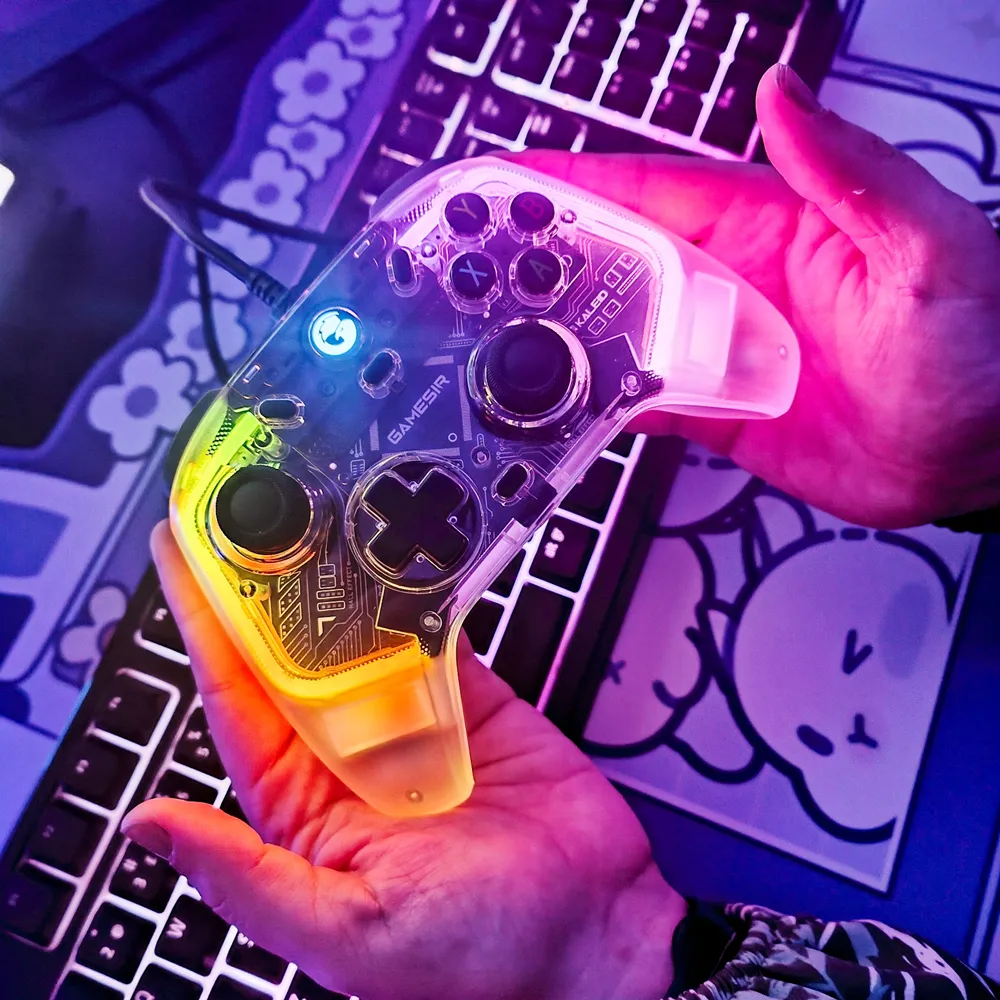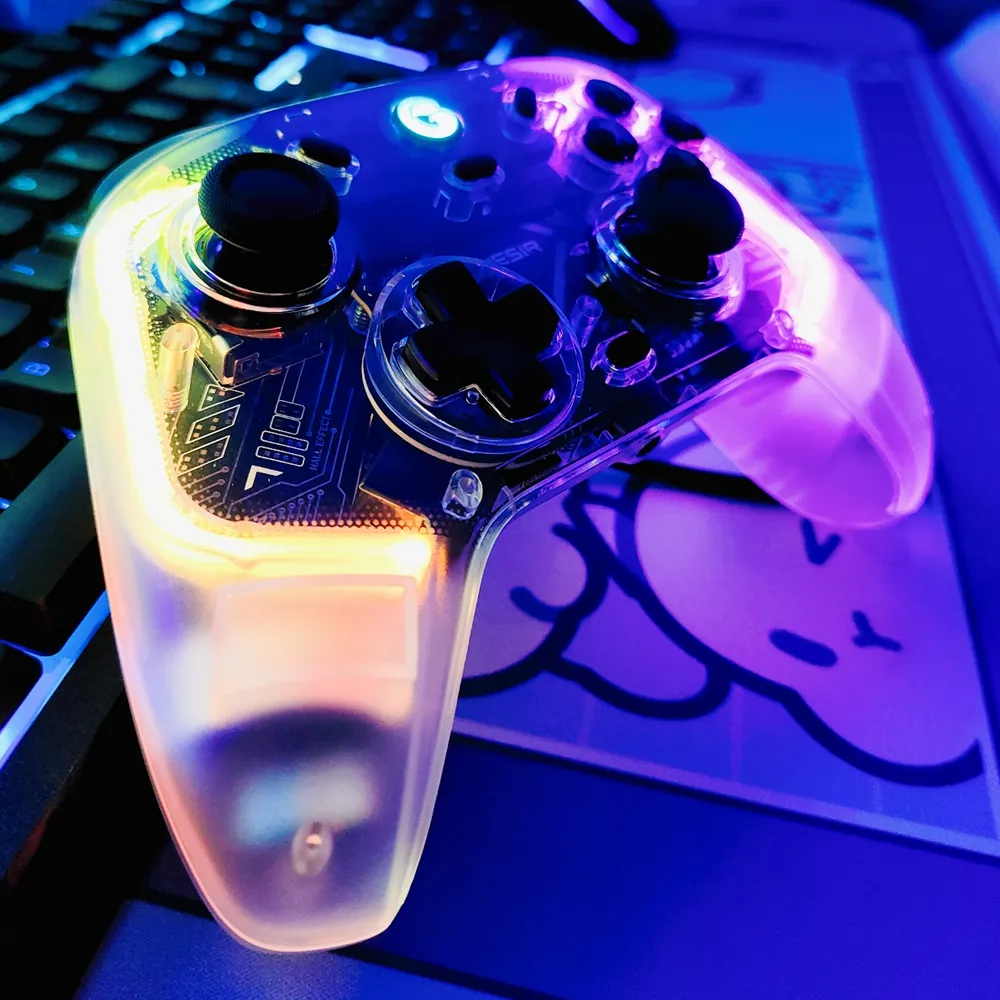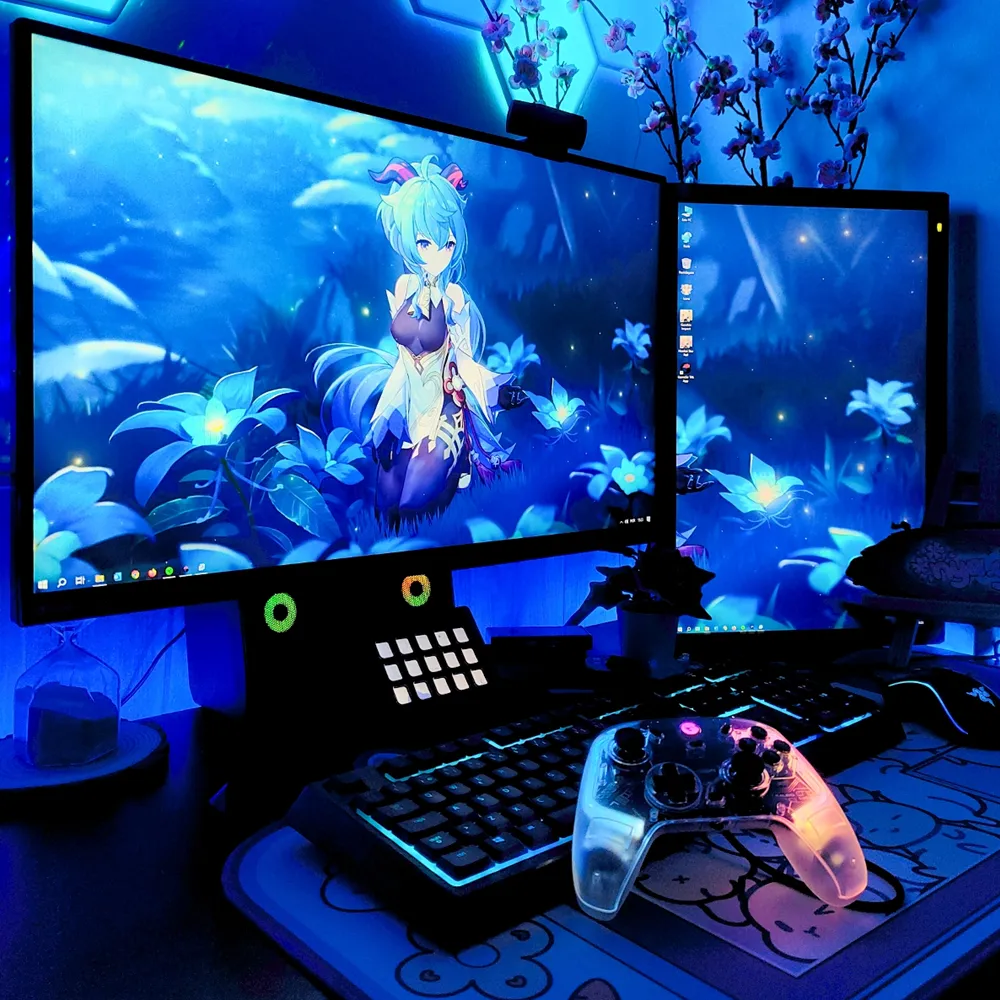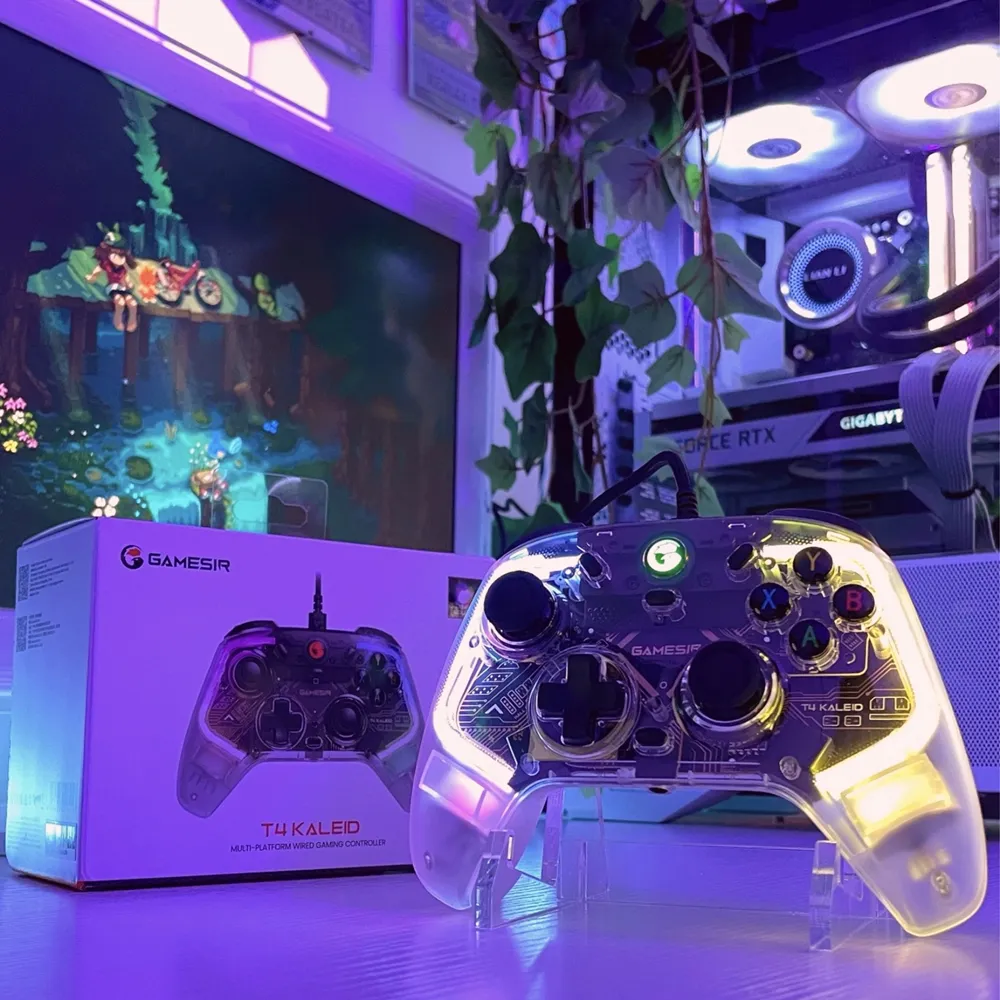 Tech Specs
Brand: GameSir
Model: T4 Kaleid
Connection: Wired
Working Platforms: Nintendo Switch / Windows PC (Windows 10 or later) / Android TV Box (Android 9.0 or later)
Analog Triggers: Hall Effect Magnetic Sensors
Analog Joysticks: Hall 3D Joysticks
Hall Effect Sticks: Yes
Six-Axis Gyroscope: Yes (for Switch only)
Capture Button: Yes (for Switch only)
Microswitch Buttons: Yes, ABXY
Back Buttons: Yes, 2 Mappable Back Buttons
Vibration Motors: Asymmetric Dual Motors
3.5mm Audio Port: Yes (Not supported in XInput mode)
Software Support: GameSir T4k App
Connectivity: Type-C
Cable Length: 2m / 6.56ft
Package Size: 17.2*16.8*7.3cm / 6.77*6.61*2.87in
Gross Weight: 300g / 0.66lb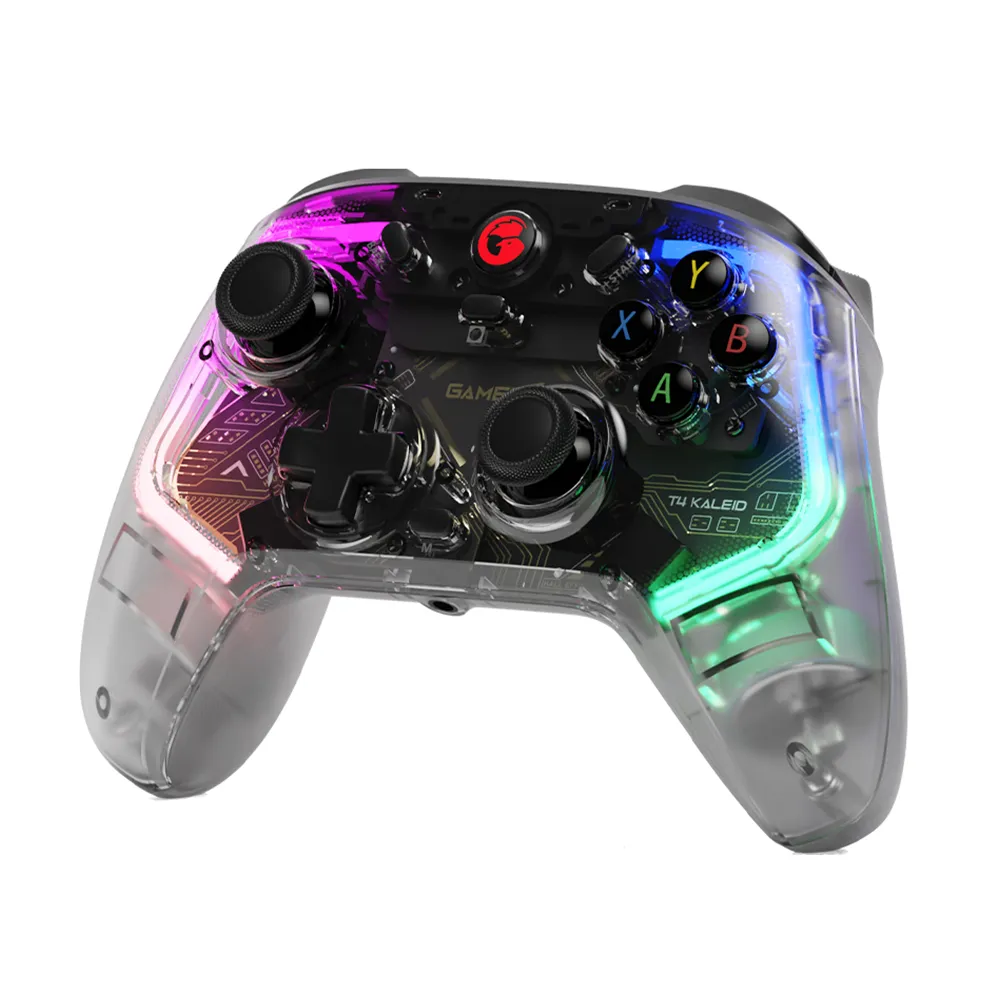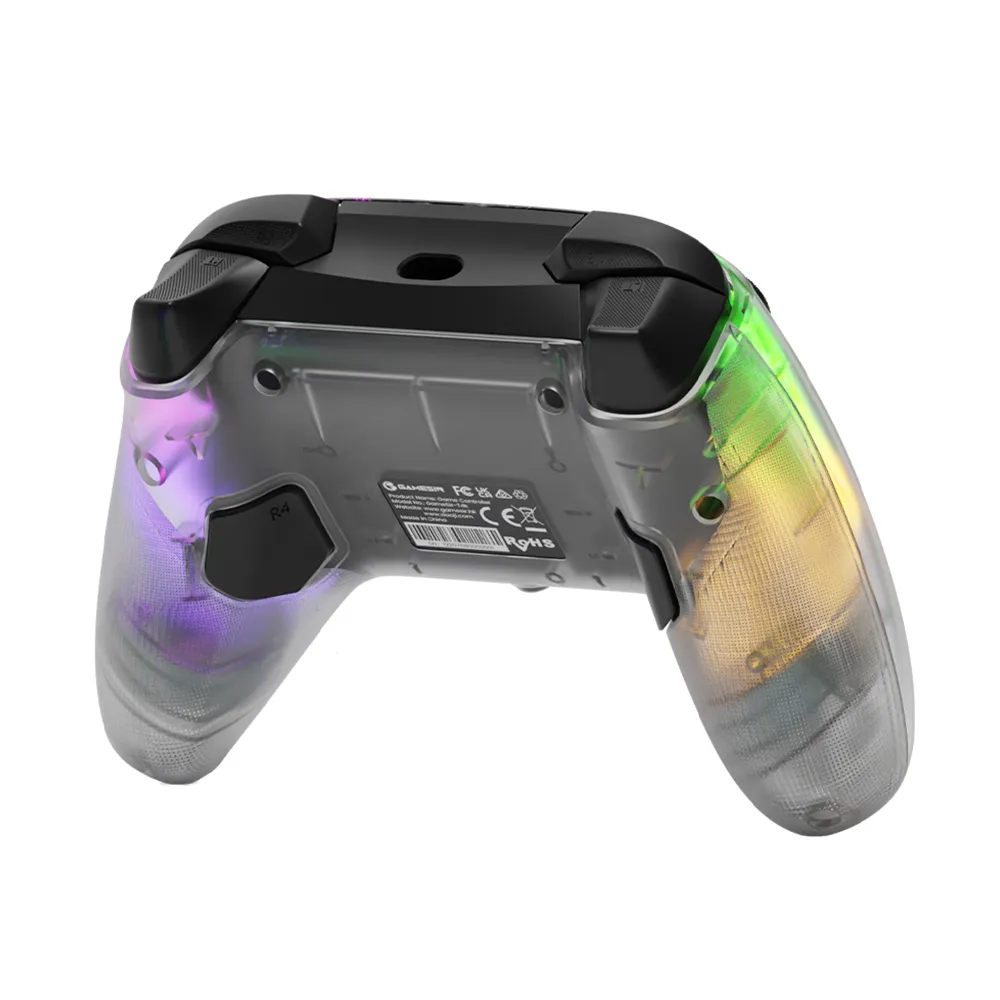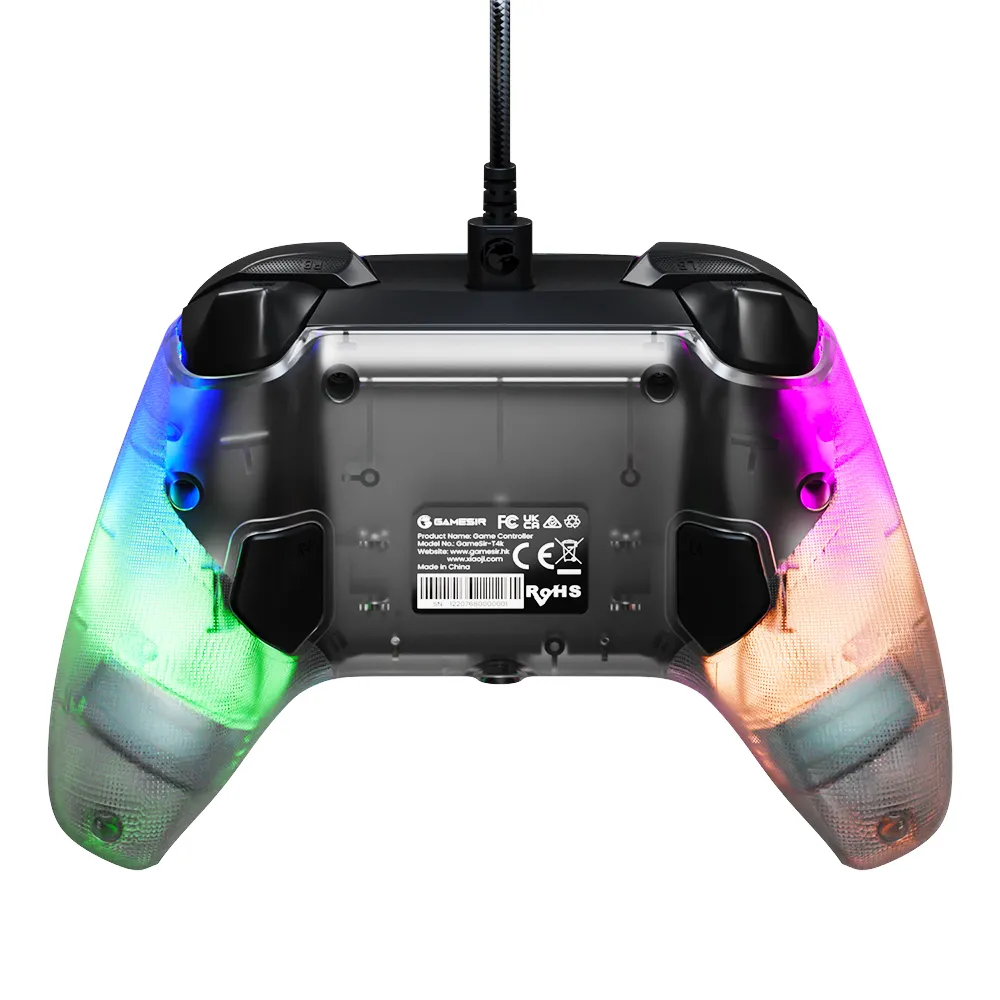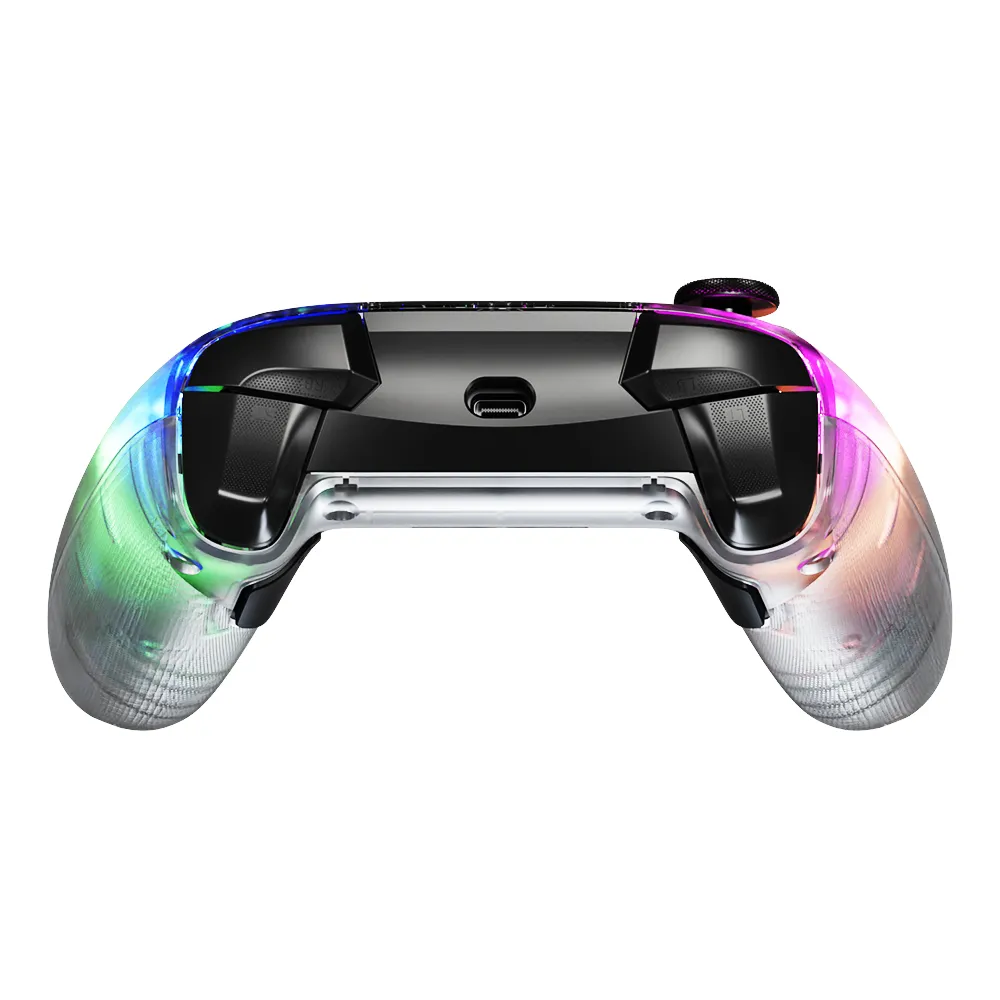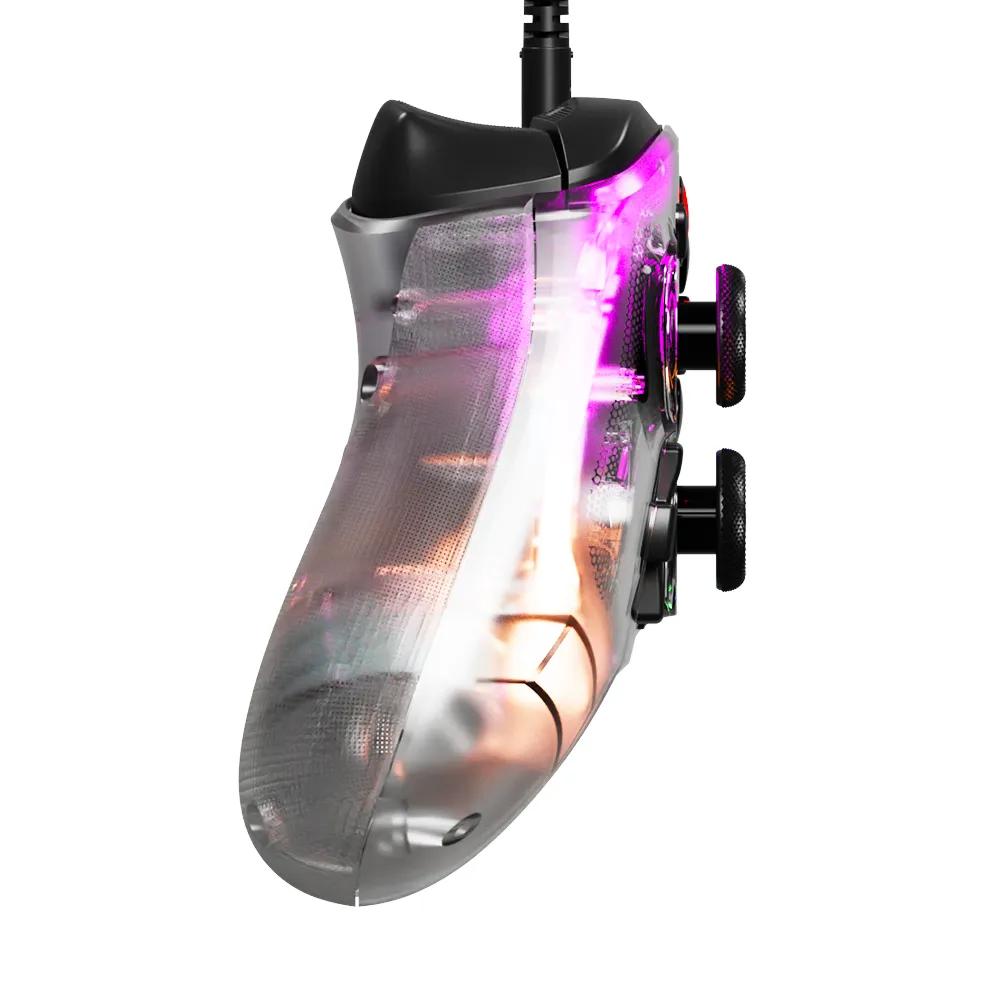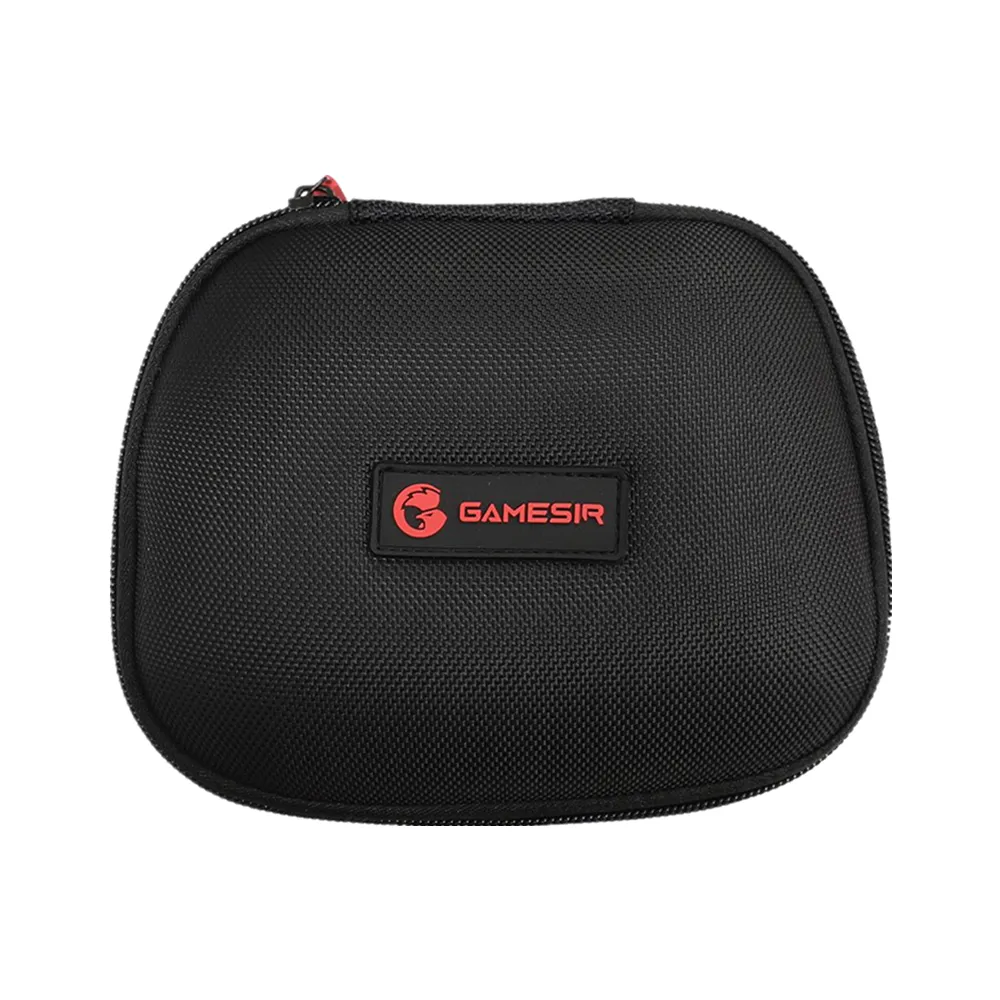 In the Box
1* GameSir T4 Kaleid Wired Gaming Controller
1* Type-C Cable
1* User Manual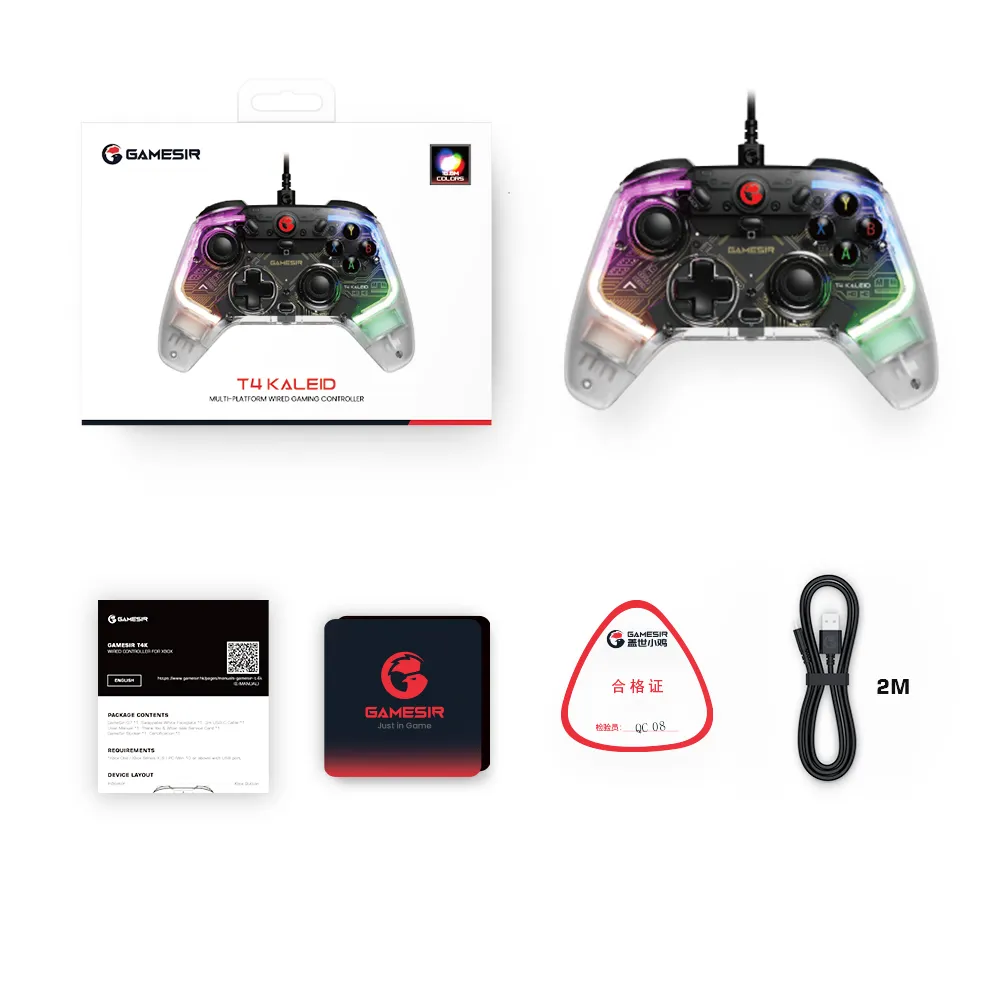 Shipping, Guarantee & Support
Why GAZIBO?
✔ FREE Worldwide Shipping & Handling (Tracking Number will be provided)
✔ Insured Shipping (100% Refund if Broken or Damaged)
✔ 30 Day Money Back Satisfaction Guarantee (ZERO Risk Purchase)
✔ 24/7 Chat & Email Help & Support
FREE World-Wide Shipping
We offer FREE WorldWide Shipping on all our orders!
Please note shipping takes 10-30 days depending on your location, shipping origin of the items and stock.
All orders are Trackable. Once your item is shipped, you will receive an email with a Tracking Number so you can follow up on your order.
For more information refer to FAQ here.
Premium Quality
We only offer the best and most reliable products from around the world. 
Check out the Product Reviews below from happy customers!

100% Satisfaction Guaranteed
Customer satisfaction is our top priority!
We have some of the best products int he world and we want to ensure we back that up with a Risk-Free Purchase with our 30 DAY MONEY BACK GUARANTEE.
If you don't have a positive experience, we will do the necessary to ensure you are 100% satisfied with your purchase. 
There is absolutely ZERO risk in your purchase. If you have an issue with your item, we'll make it right and happily offer you a 100% Refund. 
For more information, please refer to our Refund Policy here.
24/7 Help & Support Center
We have 24/7 Ticket and Email Support to help our customers. 
You can contact us through that chat box or by sending us an email to help@gazibo.com 
If you placed an order, please refer to your order number (received on the confirmation email sent to you).  
For more information, view our FAQ here.
Payment & Security
Continue with Secure Payment. Paypal option available at checkout.